Based on more than six decades of Red Dot's expertise experience, 9 international jurors will focus on whether the design is up to the top international standard, rather than a simple comparison amongst the entries.
The jury for 2020 will be announced soon. Stay tuned!
X
评审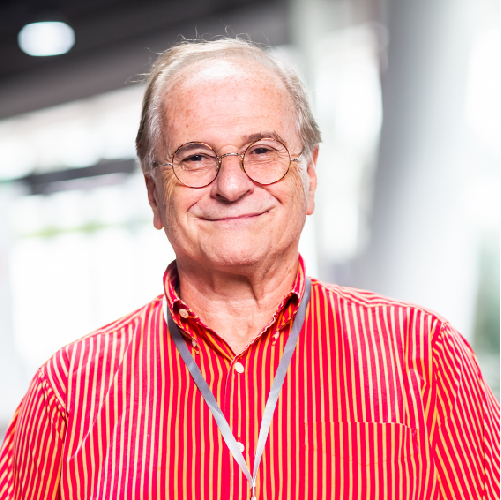 Gordon Bruce, owner of Gordon Bruce Design LLC, has been a design consultant for over 45 years working with many multinational corporations, such as IBM, GE, Samsung, etc., in Europe, Asia and the USA on a wide range of products, educational issues and design management matters as well. From 1991 to 1994, Gordon Bruce was vice-president for Art Center College of Design in charge of creating a campus in Kyoto, Japan. From 1995 to 1999, he was the Product Design Chairman for the Innovative Design lab of Samsung (IDS), in Seoul, Korea. In 2003, he played a crucial role helping to establish Porsche Design's North American office. For 10 years, he served as head design consultant for Lenovo's Innovative Design Center (IDC), in Beijing. He consulted with Changhong and OSIM, in Singapore, for many years. Recently, he was the head design consultant for Huawei Technologies, Co., LTD., for 5 years. He gives speeches and runs workshops at leading companies, universities and conferences in China and Korea. Gordon Bruce has been a visiting professor at several universities in the USA and in China and he periodically lectures at Harvard's GSD. He is the author of a monograph about the famous American architect and industrial designer, Eliot Noyes, published by Phaidon Press. He writes periodically for international design magazines such as AXIS, in Japan. His designs appear in the permanent design collections at many museums in the USA and Europe. Lately, his designs have been included in several exhibitions at the Museum of Modern Art (MoMA) in New York City. In 2014, he received Art Center College of Design's "Lifetime Achievement Award".