Founder and CEO of Red Dot, Prof. Dr. Peter Zec:Why Did I Establish Contemporary Good Design Award?

2019-09-02
Contemporary Good Design Award (abbreviated as CGD) is an international design award organised by Red Dot. It has been held for four years since 2015, and has received entries from more than 30 countries and regions around the world. The award has witnessed more than 500 award-winning designs onto "the path to success". In the new competition season of 2019, CGD has been upgraded and restarted, aiming to select good design for the contemporary society and provide the best winner service to the award winners.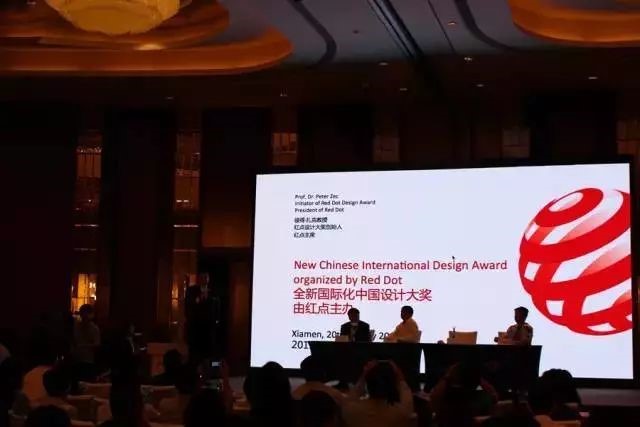 2015 CGD Award Launch Event
In the CGD Award Launch Event of 2015, Prof. Dr. Perter Zec gave a speech on "Why did I Establish Contemporary Good Design Award?", and made a comprehensive exposition about this award. Let's review this speech, and hear about how the founder and CEO of Red Dot interprets Contemporary Good Design Award.
Why did I Establish Contemporary Good Design Award?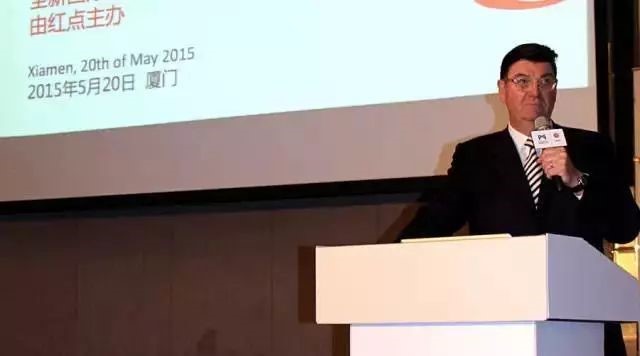 Founder and CEO of Red Dot, Prof. Dr. Peter Zec giving a speech in Xiamen
It's wonderful to have another chance to introduce in detail for Contemporary Good Design Award today. Just as I mentioned in the interview before, over these years in China, my friends in China have been asking me whether I can establish a China's Red Dot Design Award? However, Red Dot is already a prestigious global design award so it's meaningless to establish another Red Dot. It's also pointless to create a Red Dot Design Award specifically for China, when China can participate perfectly well in the existing Red Dot Design Award. I understand it is out of Red Dot Design Award's public recognition that my friends expect us to launch a China's Red Dot. In all, they want a design award that has strict judging criteria with a Red Dot standard and a jury with an international perspective. Our newly-established Contemporary Good Design Award is so special because it is organised by Red Dot.
I think it's a perfect time to establish a new international Chinese design award. Now let's review the international design awards. The first one is the Good Design Award established in Chicago, America in 1950, the second is the 1951 IDSA Award, which was re-launched in 1980; the IF German Design Award established in 1953, then the Red Dot Design Award one year later; and the G-mark Award set up in Japan in 1957. In my opinion, these are the top design awards in the world now. The special feature of them is that they are all established in places with well-developed industries. The American Good Design Award was released at the time when the United States became the world's largest economy with prosperous economy. The timing was the same for German design awards. Germany's economic position in the European Union is very important, and German companies want their products to be sold all over the world. Japan is also an Asian economic power. But the time is changing, China, as a powerful country in this era, also needs its design awards.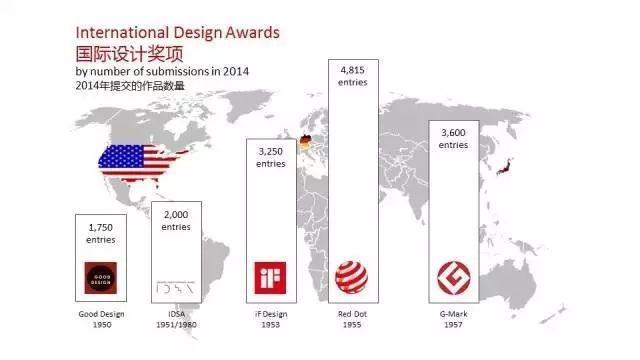 Let's take a look at the current international design awards. Last year, America's Good Design had 1,750 entries, and IDSA had 2,000; Germany's IF Award had 3,250 and Red Dot Design Award had 4,815. This year, Red Dot Award: Product Design had nearly 5,000 entries. Japanese G-Mark Award had about 3,600 entries. Currently, we know that Red Dot Design Award is the most successful yet the most rigotous. As I said, now that China has a strong economy is so prosperous, so it is just in time to establish an independent, international and high-quality award in China.The success factor of these design awards lies in their independent operation. What's more, their jurys are all professional —— 100 percent of the jury members are experts in their fields, so that fairness and transparency are held to its maximum.
What are the success factors for good design awards?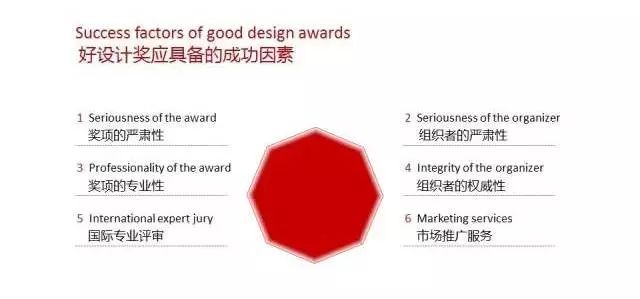 The first factor is the seriousness of the award. We realize that people who participate in our award not only want the prize, but also wish their works can be taken seriously.
The second factor is professionality of the award, which means that the award needs financial guarantee in the course of its operation. People have asked me why do they have to pay to register for Red Dot Design Award? The answer is simple: an entry fee can make sure Red Dot operates independently. Red Dot will never accept any sponsorship from participants, in order to guarantee the independence of the award and the authority of organizer. Even we have received numerous sponsorship requests over the years, I've turned them down.
Another success factor is an international professional jury, which I personally believe is the biggest factor of Red Dot's success. When I took over Red Dot at first, the Red Dot jury was 100 percent German. But, if the jury is international, then an international perspective is brought in. These judges will carry their own cultural and political consideration of each country. Therefore, Red Dot wants an international jury with no more than 10 percent of the total jury number for a single country.
Of course, Red Dot provides excellent marketing services, because award-winners not only want to feel proud and get emotional reward, but also expect some returns of value.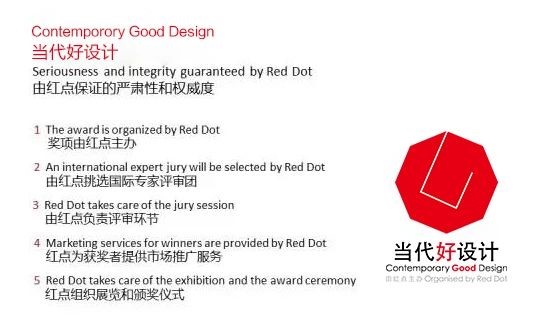 With the support of the world-renown Red Dot Design Award, the seriousness and professionality of CGD can be ensured. Without doubt, we will do our best to guarantee the independence of CGD. My biggest expectation for this award is for it to become a top-level and prestigious award. More foreign contestants thus will be attracted and compete to reach Chinese market and consumers through this award.
CGD is organised by Red Dot. An international expert jury will be selected by Red Dot. Red Dot takes care of the jury session. Marketing services for winners are provided by Red Dot. Red Dot takes care of the exhibition and the award ceremony.
I believe Contemporary Good Design Award will become one of the best design awards in the world. Thank you for your support. Let's work together to make this happen. Thank you!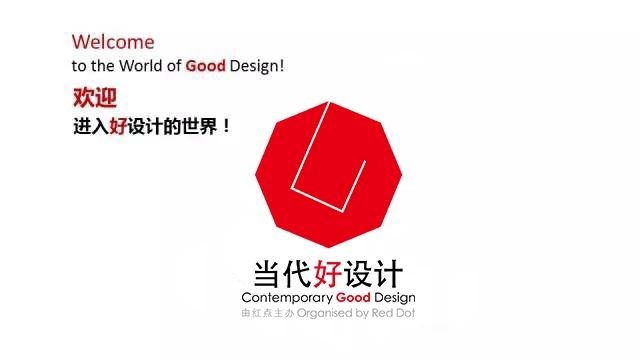 ---
CGD Registrations well under way

In 2019, CGD has upgraded itself to the "2.0 era", The award focuses on solving winners' development concerns, thus provides a total of 15 customized winner service in 5 aspects. The 15 winner service include international exhibition tours in three major Red Dot Design Museums, sales channels recommendation, participation in design fairs and investment matchmaking events, etc. Therefore, the award meets 5 layers of development need including product promotion, brand promotion, sales boost, public relations events and branding support of the winners in a comprehensive way, and effectively boost consumption and industry upgrading.
In addition to the upgrade of winner service, CGD further increases its categories to 49, with packaging design as a new category. On May 8th, CGD registration is open to manufacturers and designers from all over the world whose products are manufactured using an industrial production process.
Registration Period:
May 8 – Sept 11
Fees:
6.6 - 8.12 Regular: 1,000 RMB / Entry
8.13 - 9.11 Latecomer: 1,200 RMB / Entry
Apply Now:
Go to the official website cgdaward.com and create account.
Or, go to the official WeChat account "CGD当代好设计" and click "立即报名".
For more information please go to:
Official Website: cgdaward.com
E-mail: award.cgd@red-dot.cn
WeChat Customer Service: cgd_award
Tel: +86 0592-5153752
Official WeChat Account: CGD当代好设计