2019 CGD Gold Winners revealed 4 global design trends

2020-01-20
2019 Contemporary Good Design awarding ceremony ended successfully in the evening of November 30thin Xiamen International Conference Center Concert Hall. The founder and CEO of Red Dot Professor Dr. Peter Zec and Ms. Xu Huan, Vice President of Xiamen Culture Media Group and China President of Red Dot, accompanied by five Red Dot jurors, unveiled the winning works of the 2019 CGD award.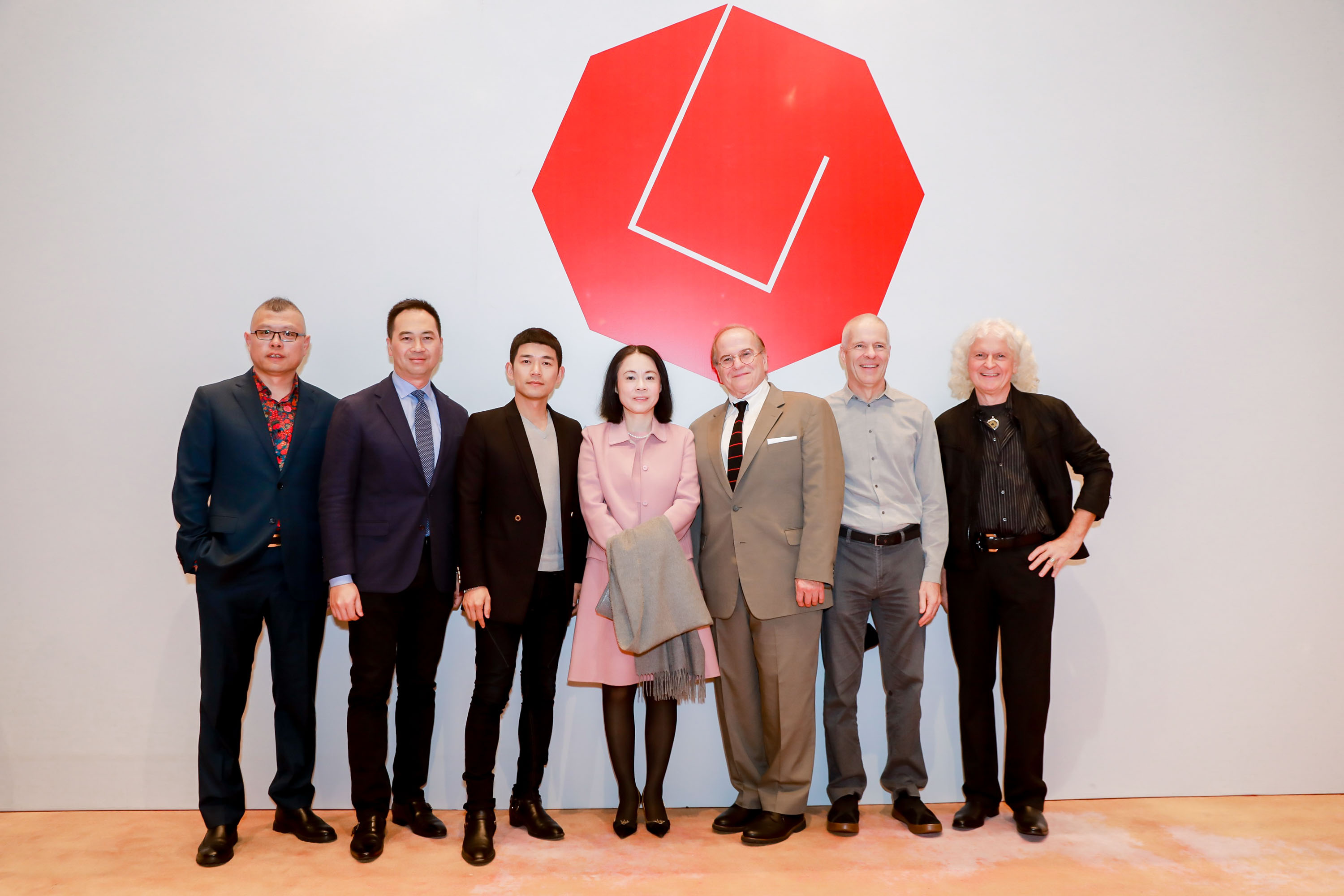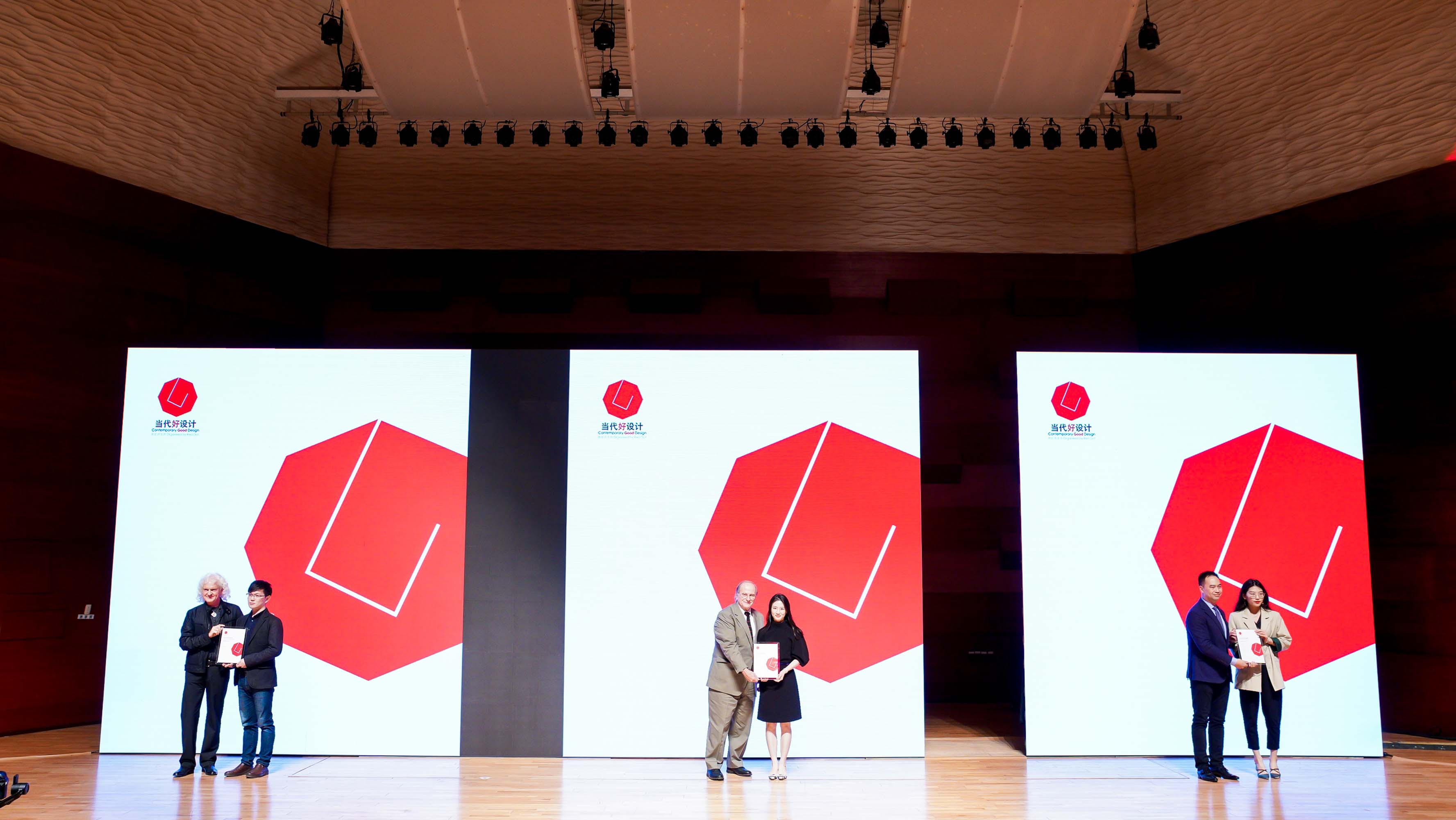 Picture|2019 Contemporary Good Design prize presentation ceremony
The 2019 Contemporary Good Design award has expanded to 49 categories, with many works featuring innovation, diverse functional qualities, rich emotional content and ecological compatibility standing out from this competition. The award-winning entries have been selected by 12 international Red Dot jurors who combined their expertise and years of international design award judging experience. They upheld the Red Dot Design Award's high-standard principles of openness, fairness and justice, thus make decisions to ensure professionalism and authority. In the eyes of these design gurus, what are the latest, interesting and inspiring trends in the field of design in 2019?What are the forward-looking suggestions?Let's get a fresh look at these CGD Gold Winners.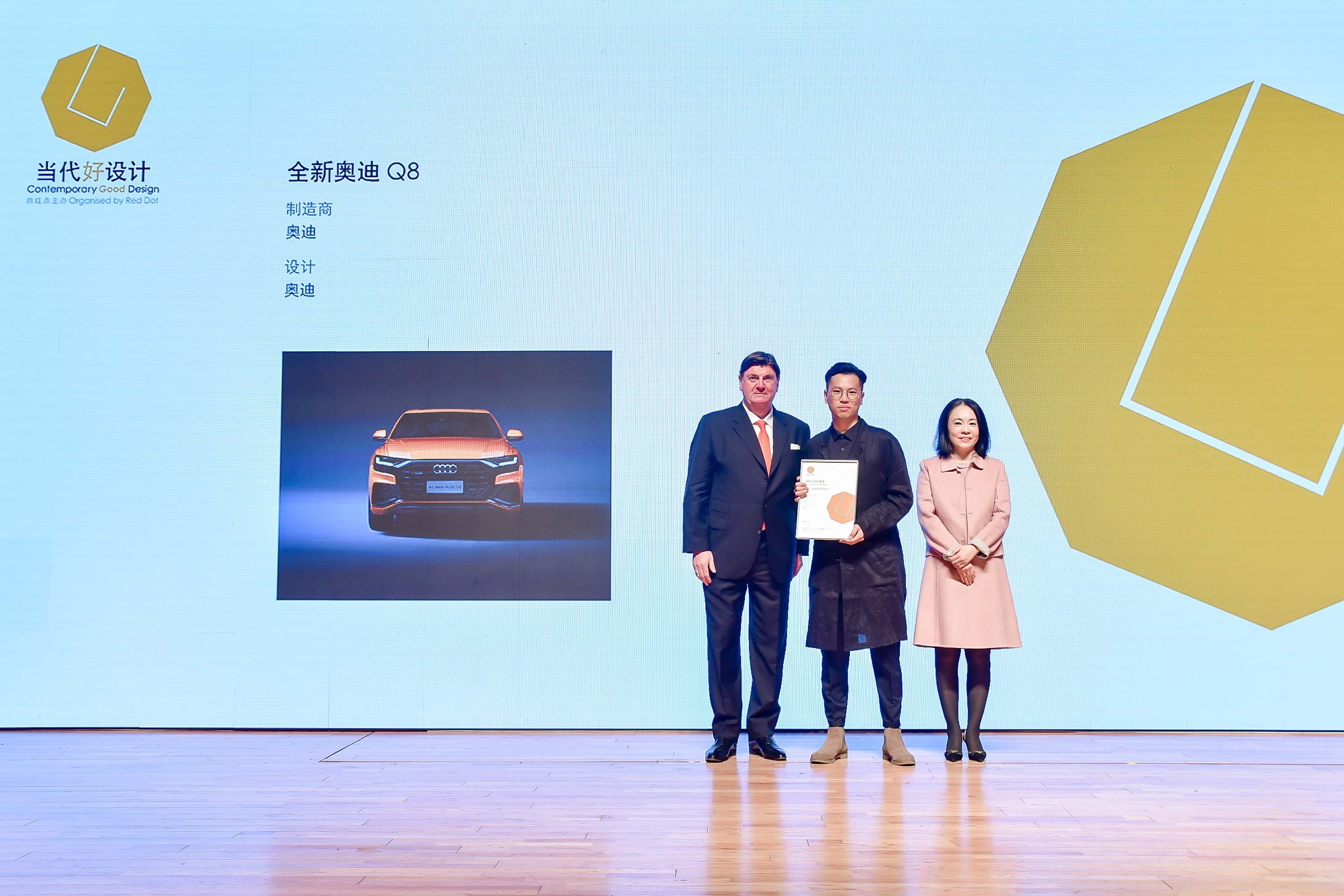 Picture|2019 Contemporary Good Design prize presentation ceremony
Trend One: Product design should reflect the change of demands
The demand for a better life is increasing, but the huge gap caused by the mismatch between real-life and imagination generates more demands, reflected by the continuous segmentation and expansion of the consumer market. For manufacturing industry, products are no longer simply to meet people's practical needs, but to realize the emotional demands. Both physical products and Internet products are designed to solve the problems in users' lives and give their exciting new experience. From the gold winners, many designers have tried different methods of innovation to make the breakthrough and create truly innovative concepts to bring new experiences for users.
Brand-new Audi Q8
Manufacturer: Audi
Design:Audi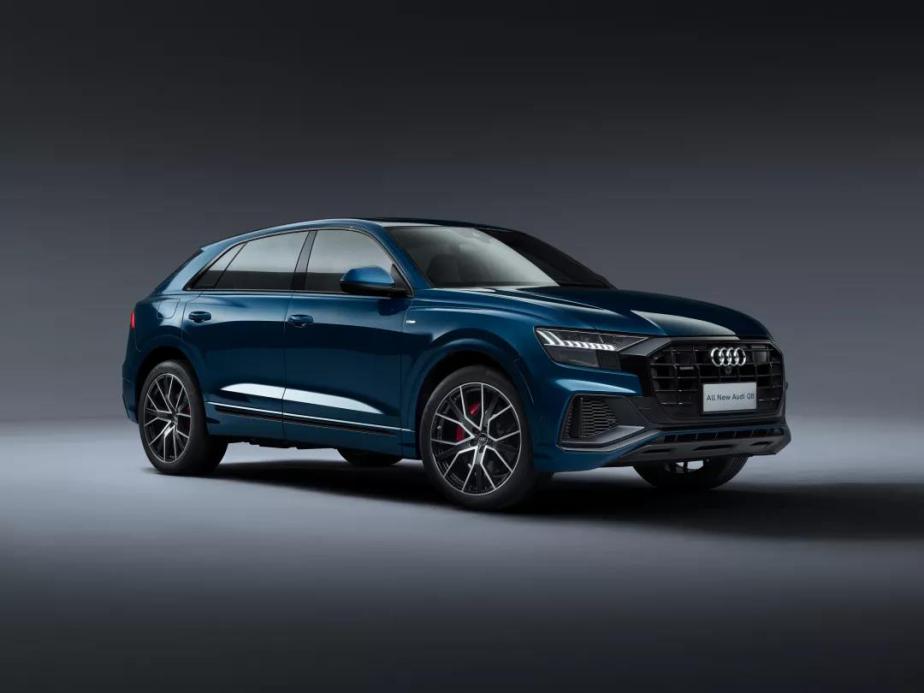 Audi Q8 is a brand new design SUV with unique taste, blending fun of driving and comfort. It takes on a forward-looking intelligent innovation technology and a novel product concept. With an all-round product experience, it sets a new standard of luxury SUV of millions. As the flagship product of Audi Q family, the new Audi Q8 achieves the perfect fusion of future aesthetics and sports experience for the first time. It also carries the innovative technology of flagship vehicles, endowing users with the experience of intelligent and luxurious driving.
Statement from the Jury:
Without betraying the original design, change or innovation seems to be difficult. Audi Q8 deserves our respects for its ease to drive and enhancement of quality, which won itself the gold prize.
Smart Garbage Can T1
Manufacturer:XiamenIntretech Inc.
Design: Shanghai Townew Intelligent Technology Co., Ltd.Xiamen Intretech Inc.
For garbage cans, dirt and odor are the biggest problems. People don't want to touch them. The introduction of intelligent trash can is to solve this issue. The innovative design of this product lies in the automatic bag sealing and changing. This garbage can automatically seals the garbage bag; When changing, the garbage bag is neatly placed inside the can with the help of a built-in fan. It is a special non-breakpoint garbage bag with a capacity of 15.5l. Users don't have to change bag manually for almost one month.
Statement from the Jury:
Smart Garbage Can that automatically seals and replaces bags is an interesting way to solve the problem everyone faces every day. This advanced and innovative intelligent garbage can, with its excellent design, usability and creativity, is easy for people to understand how it works.
ROIDMI NEX Wireless Vacuum Cleaner
Manufacturer:ROIDMI Information Technology Co., Ltd.
Design: Zhang Zhiqiang, Wang Jun, Yu Weiyi, Shi Donglei, Wu Dongze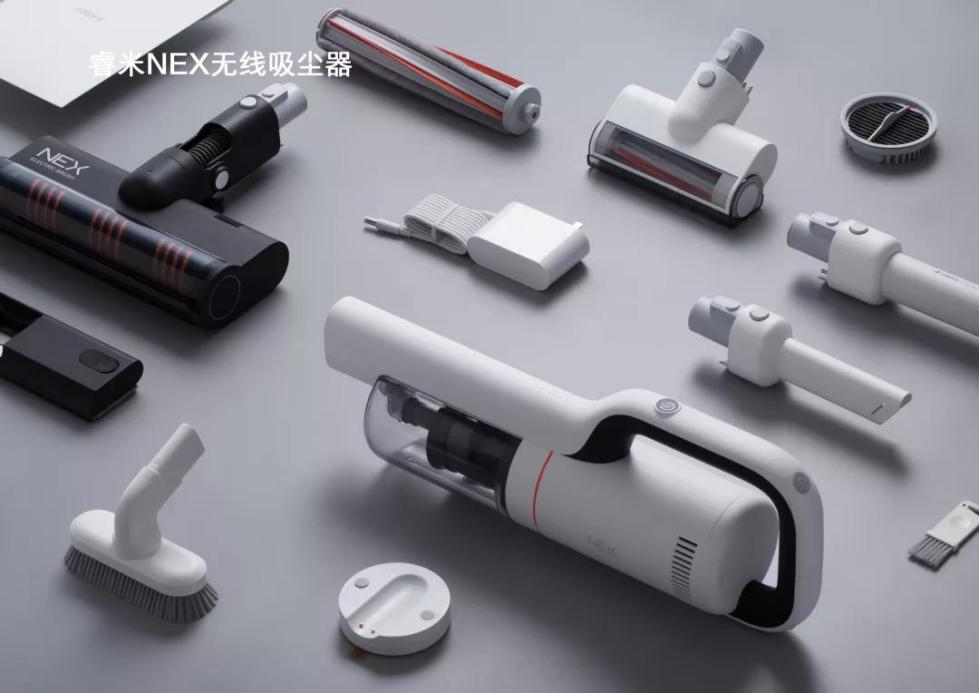 ROIDMI NEX Wireless Vacuum Cleaner adopts one-piece design of suction and mopping. It can collect dust and mop at the same time. Therefore time is saved and it brings about double cleanliness and brightness. The NEX uses a new generation of power and duct systems to give it a 145AW suction force that can sweep away powder, debris, and hair. It includes magnetic mopping equipment which can load and unload within one second and be available immediately; Wet-mopping equipment is made of plant fiber material and installed with an intelligent dripping technology which enables the dripping evenly and slowly. The 60-minutes long battery life ensures deep cleaning of a large house;12000r brushless motor increases suction force by 30%; Air-X dust and gas separation avoids congestion and power loss;Six-steps filtration could double purify the front and the rear; It is also equipped with a humanized magnetic wireless charging device.

Statement from the Jury
This innovative vacuum cleaner has a clear structure with excellent details. The rotation of the brush and the suction force of the vacuum cleaner are visually demonstrated. With a engine that have a handle made of two different materials and colors and is excellent at noise reduction, the ROIDME NEX Wireless Vacuum Cleaner's design is wonderful and economical, making it a truly worthy gold winner.
OCT&VANKE THE RIVIERA
Manufacturer: VANKE
Design: LSDCASA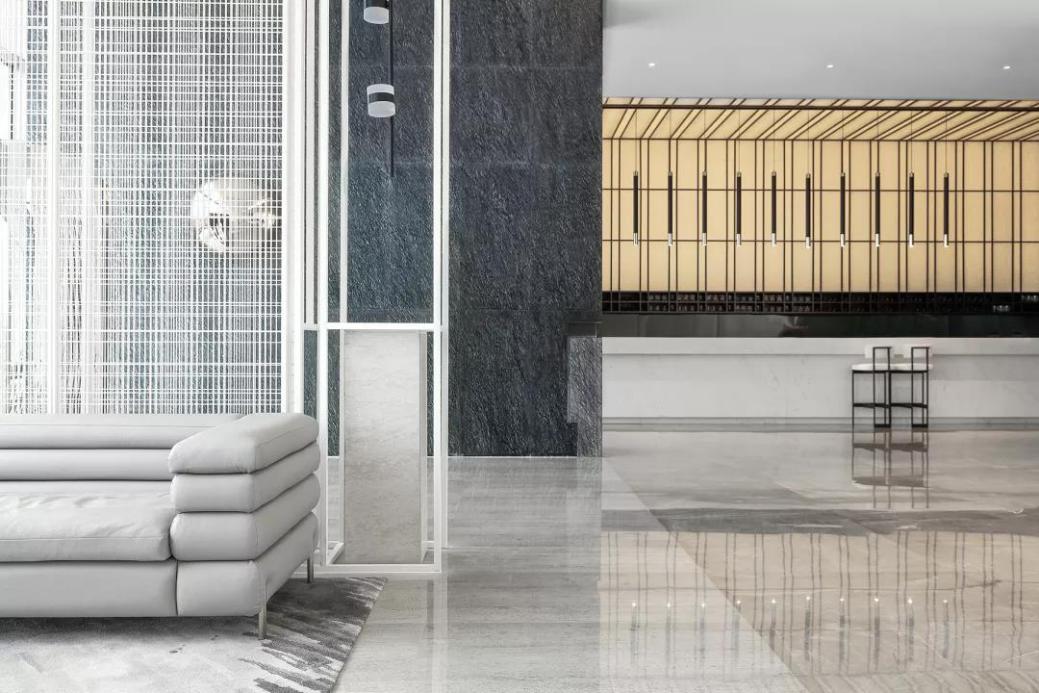 Located on the west bank of the Elephant Lake, the project features four white walls surrounding a still water. A sculpted circular bridge connects the entrance of the park and the floating two-story "square box". Clear and restrained design combined with simple and plain materials creates a quiet yet powerful architecture. There is rhythm in the music, rhythm in the poetry, and the space has its unique texture layers, continuously generating aesthetic feeling. In this project, LSD takes the minimalist black, white and gray as the interior tone, creating a strong hierarchical rhythm as well as a sense of beauty with density.
Statement from the Jury
The art gallery of Nanchang Vanke The Rivera reflects the designer's understanding of Oriental aesthetics. It perfectly integrates space and artworks, and is an excellent example of Oriental aesthetics applied in contemporary society.
"SHI"- Water Storage Tea Tray
Manufacturer:Wushi(Xiamen) Information Technology Co., Ltd.
Design: Pan Chenghua, Wang Gang, Wang Guokun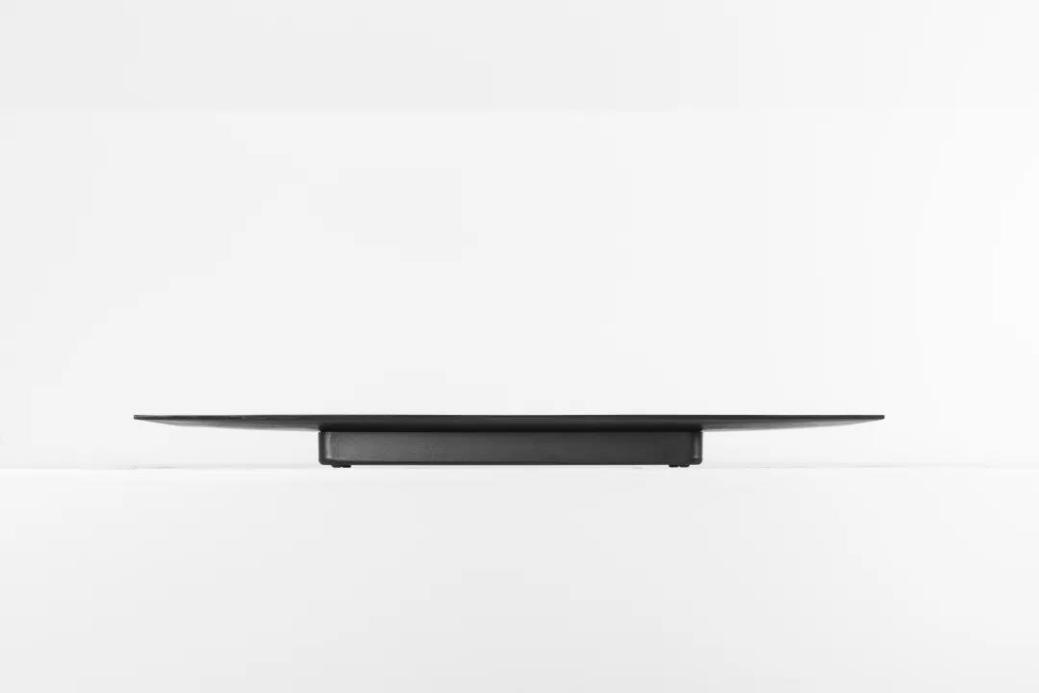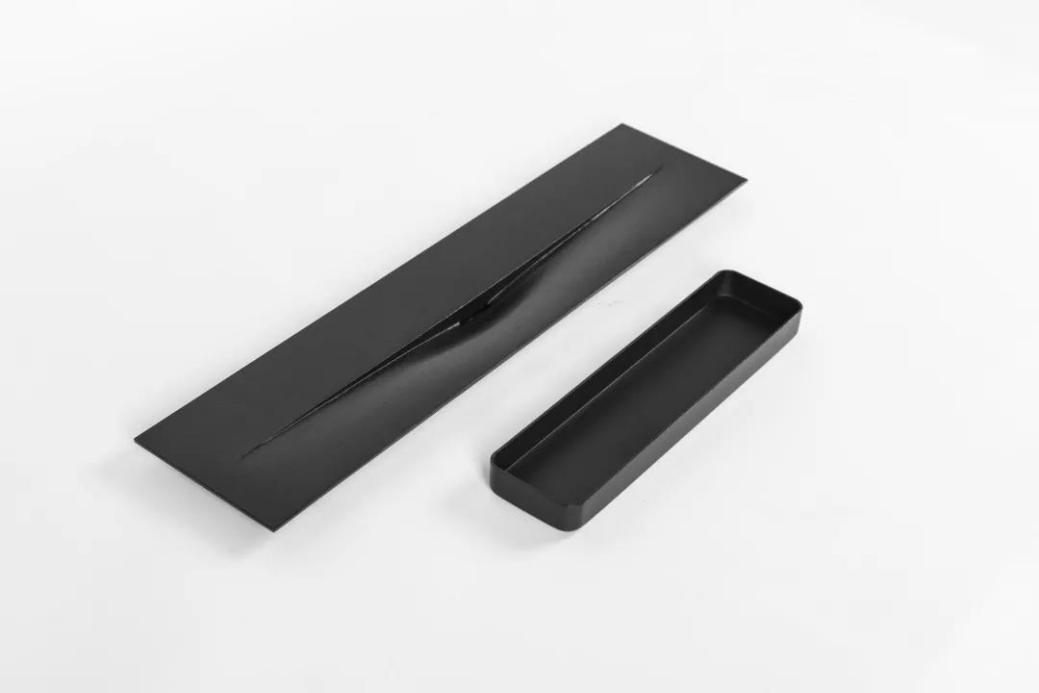 The tray consists of a natural black stone plate and an aluminum water storage chassis, with a thickness of only 1.6cm.The horizontal plane highlights the strength while the concave is demonstrating the softness, and the integration of the plane and concave presents the idea of morphological tension. In terms of use, the horizontal plane is the dry area and the concave is the wet area, which ingeniously realizes the separation of dry-and-wet in the process of tea-making and gives the experience of natural interaction. What's more the horizontal position of the concave surface is just at the height of 3/4 of the water storage tray, so the overflow of water can be visually seen, reminding the user to dump the overflowed water.
Statement from the Jury:
Flat-concave water storage tea tray has beautiful and clear lines, which is very aesthetic. It uses only one natural material. That is why the work is so pure, simple and linear.
PT. Starlink Power TRONEX X1
Manufacturer: Shanghai Lizhu Industrial Co., Ltd.
Design: Shanghai Lizhu Industrial Co., Ltd. Jacky Liu, Pat Cui, Harry Yang, Jingjing Zheng, Huijie Xu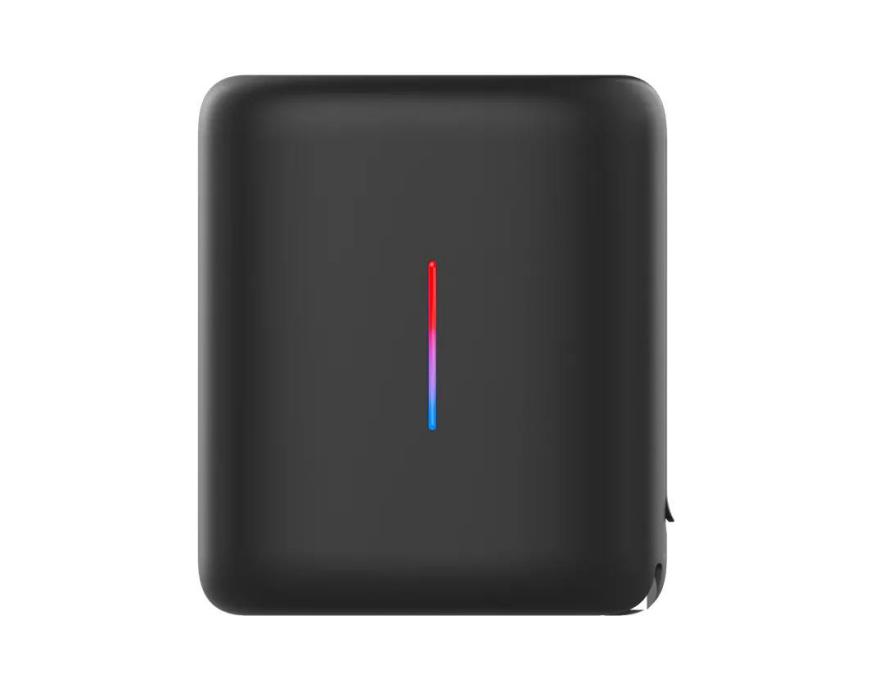 PT. Starlink Power TRONEX X1is a multi-functional mobile power supply with folded foot-hold and data cables. It is compatible with various fast charging protocols, and is able to charge Type C devices quickly .The device adopts a touch-sensitive switch. When fingertips touch the light bar, it will present corresponding colors based on the remainder of electricity. Blue and red bars represent the proportion of the remaining and used electricity. In a dark environment, the small light at the bottom is turned on as the foot-hold is rotated, illuminating the socket and providing a better experience for the user
Statement from the Jury:
The mobile power supply stands out because it really focuses on product features, such as the use of built-in plugs and wires, and the use of different color to show how much power is left.It's beautifully designed, comfortable when held in hand, has qualified technical standard and deserves a gold medal.
Philips Mini Rice Cooker HD307X Viva Collection
Manufacturer: Philips Design
Design: Philips Design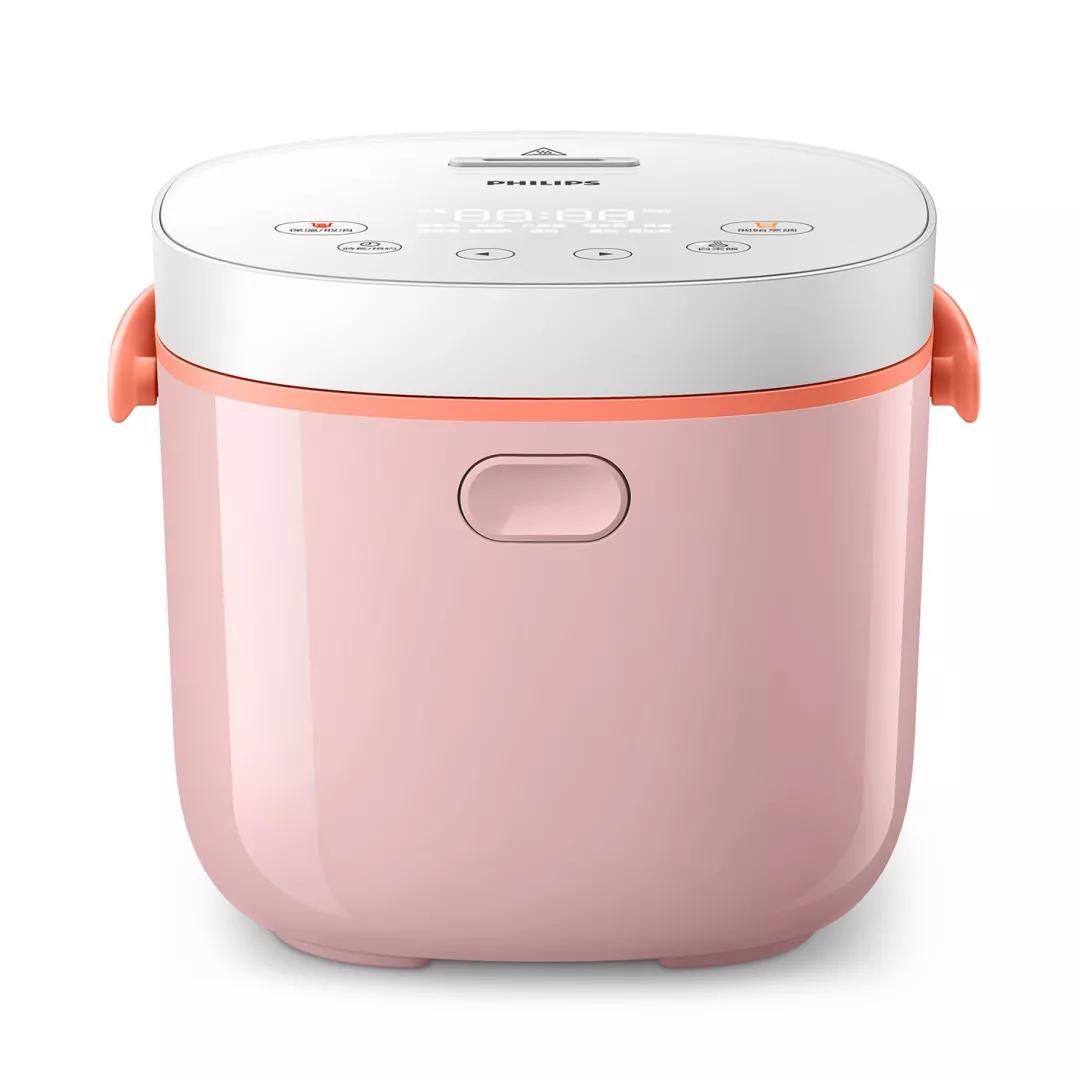 The product is easy to control with a few of buttons. It has a clean outlook and smooth contour. Built-in panel is thin and elegant and well-proportioned. The comfort to hold in hand increases its beauty. The glass panel is easy to cleanse, giving out a sense of high-quality. The unique hidden design would give users a special pleasure, decreasing the rigidity of number, integrating itself deeply into the holistic environment of kitchen and creating a higher quality of life.
Statement from the Jury:
The Philips Mini Rice Cooker is simple and elegant in design. It's highly usable, reflecting a feminine design element. Rice is a major part in Asian cuisine. This product can not only add brilliance to the kitchen, but also give pleasure to daily cooking process.
ROIDMI Cord Free Vacuum
Manufacturer: Wuxi Roidmi Information Technology Co., Ltd
Design:Wuxi Roidmi Information Technology Co., Ltd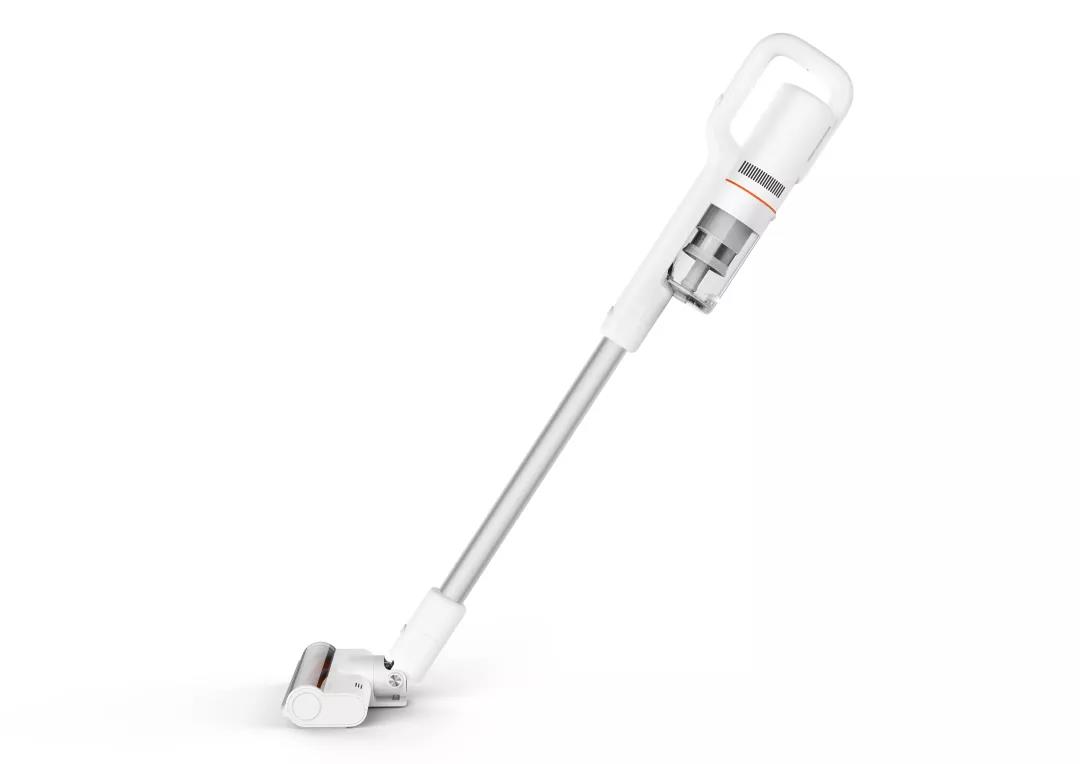 The motor of Roidmi Cord-free Vaccum is 100,000rmp and the wind pressure is 18500Pa with the suction power up to 115W the super-long battery life of 55 minutes.You can clean a room of 350 square meters with sufficient energy.A variety of brush heads can be used for different indoor/in-car scenarios. It won the 6 domestic and foreign design awards, such as the Red dot and IF. With a stunning appearance, highly cost-effective performance, it is sufficient to overturn the traditional products of the vacuum cleaner and become the necessity of those who are fond of cleaning.
Statement from the Jury:
This product has good features.Compared to other existing products, the ROIDMI design is more complete, especially in noise reduction and detail design.Chinese products deserve better quality, and this product is an excellent example of the Chinese mass product.
Swan Stroller
Manufacturer:Goodbaby Child Products CO., LTD
Design: Goodbaby Child Products CO., LTD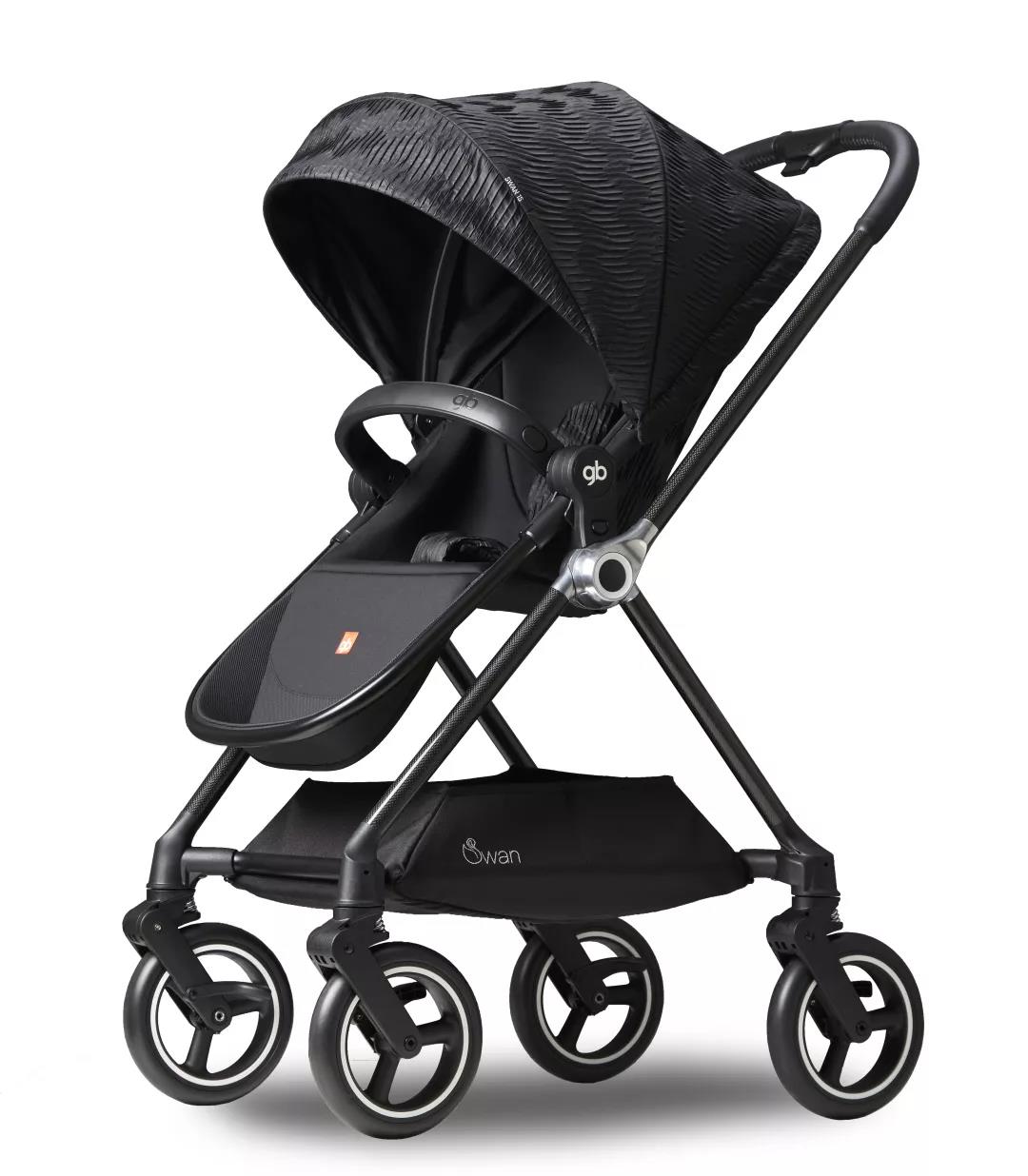 Swan Stroller is especially designed for newborn babies. The design adopts carbon fiber pipe fittings and aluminum die-casting joints for the body, which improves the strength of the frame and reduces the overall weight. The whole vehicle only weighs 6.3kg.It can be reversed with one hand.Four wheels can rotate and orientate automatically, and can be easily controlled in any direction.
Swan is a perfect combination of human-oriented design and high-quality craft.On the basis of ensuring the comfort of the baby,it fully considers the convenience of parents by making parenting much easier.
Statement from the Jury:
The design of this product is convincing and aesthetic.Users can directly feel that this is a quality product.The product is excellent in functional design. The pram is light and flexible, which can be folded to a very small size.A structural design which lifts the baby basket can be directly put into the car and other places.Therefore, the swan pram is a functional and practical product.
K50 Karsten Villa Elevator
Manufacturer:Karsten mechanical and electrical technology (Nanjing) Co., Ltd.
Design:Yuyuanzhi Product DesignC(Jiangsu) Co.,Ltd.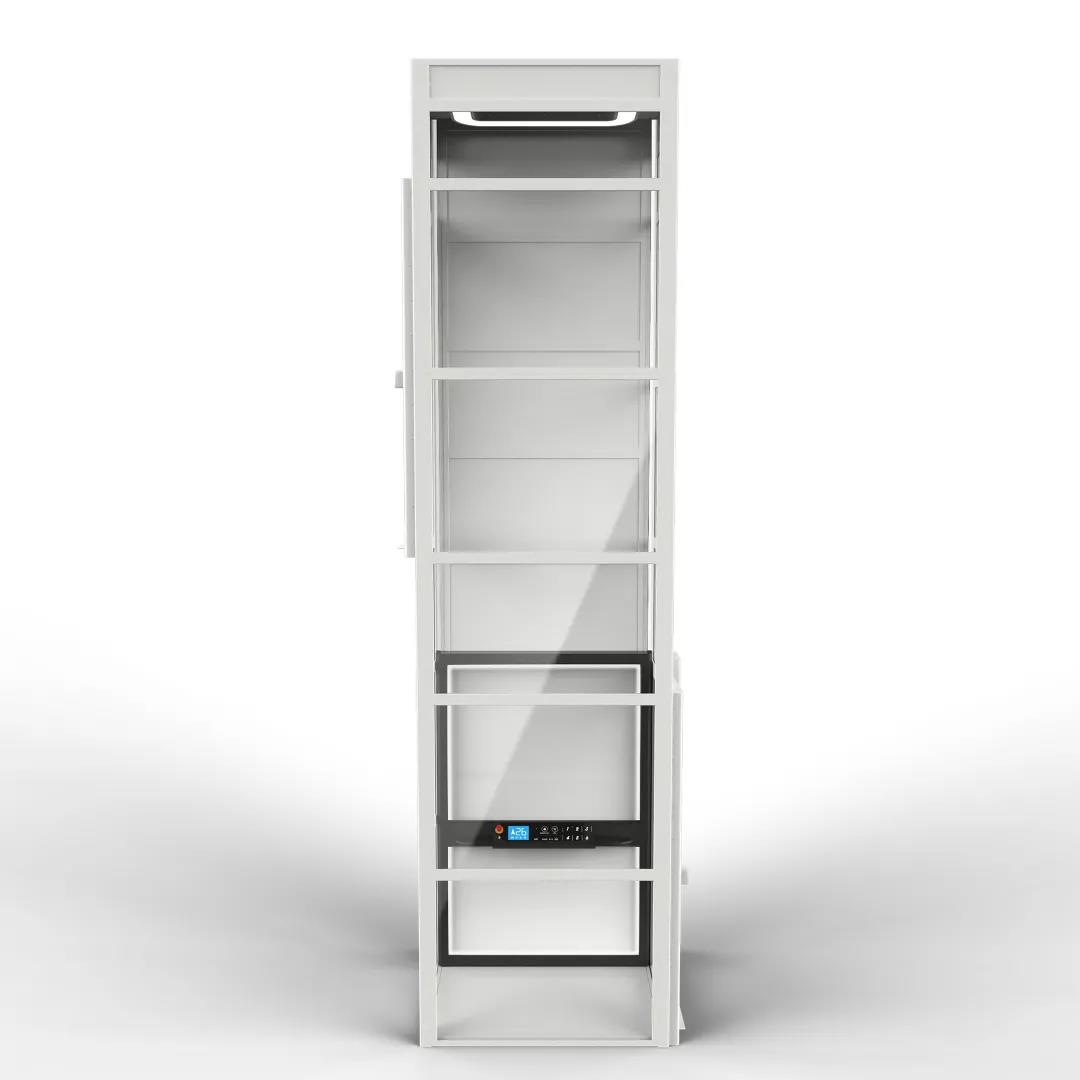 The design of K50 follows the people-oriented principle, and considers the tridiac relationship of product, people and the environment. Inclined operation interface, is ergonomic in design.It clearly shows the buttons of emergency stop and other functions to avoid misuse.The replaceable background, curtain wall, carpet and lighting can be matched according to the specific interior decoration style, improving the adaptability of the product and giving users a brand-new experience.
Statement from the Jury:
The design of K50 Karsten Villa Elevatoris pure, from structure to graphics, every detail is handled very well. The quality of this product is reliable, and it also has strong adaptability in architecture - it can perfectly integrate with the building without disturbing the environment .It is a highly completed design.
Agility Shell Down Jacket
Manufacturer: Li Ning (China) Sports Goods Co., Ltd
Design:Zara Bao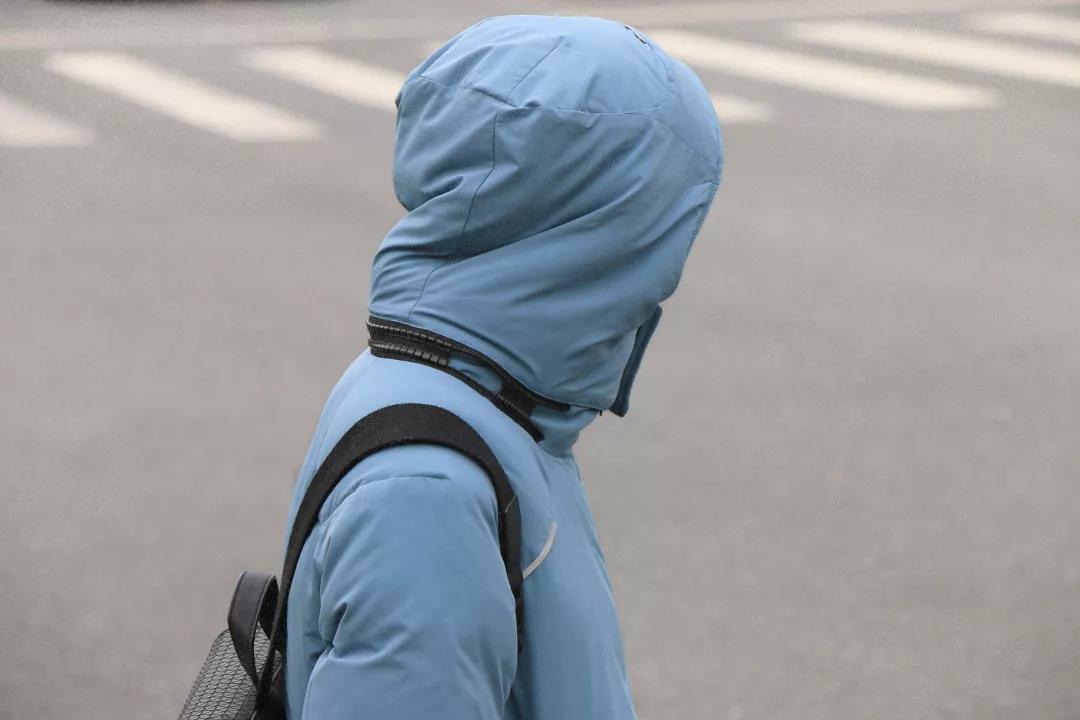 It is a zipper-fitted jacket with a cap. Created with the consideration of teenager safety when walking out in the North in winter, it is a track-type safety down jacket that is generated through adjusting the head rotation and reducing the resistance of the head. The two-way movable zipper agility technology is used to sew a down jacket/cotton jacket which can rotate laterally. The jacket is a product that guarantees the safety when riding or walking through the intersection so as not to block the vision.
Statement from the Jury:
The Agility Shell Down Jacket not only has a built-in innovative design, but also keeps a low but decent profile. The practicality is another reason for its standing-out from the market of down jackets.
Polaris
Manufacturer:JOMOO Kitchen & Bath Co., Ltd.
Design:JOMOO Kitchen & Bath Co., Ltd.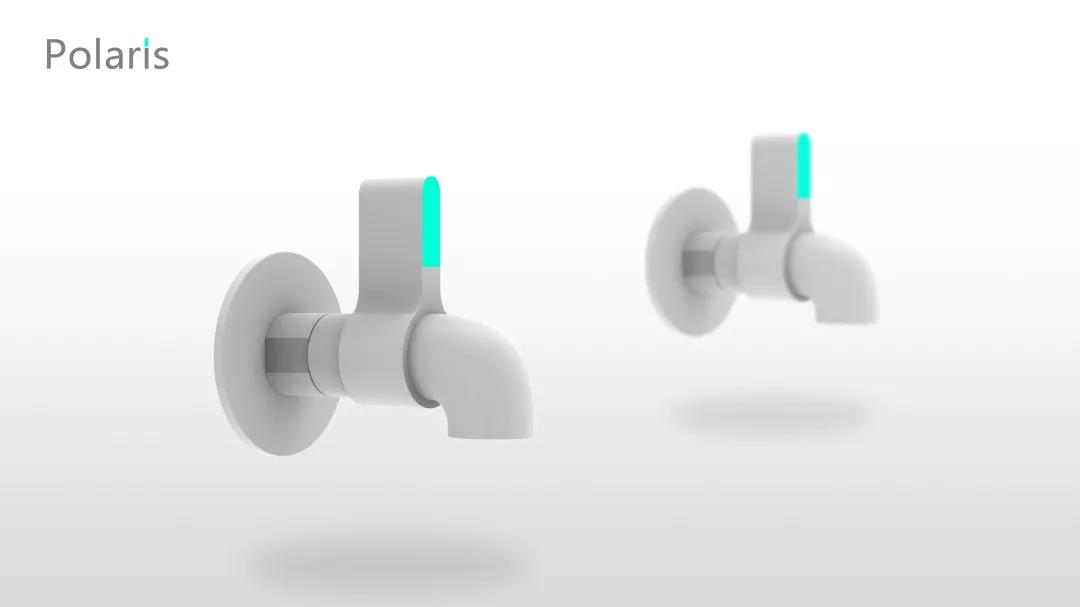 Polaris faucet adopts an ultimate design in modeling, which originates from the smooth and soft lines of water flow. It adopts an innovative and integrated handle switch mode, simplifying the process of using. The installation and use of the product is also taken into consideration. In terms of installation, a two-way thread installation mode solves the problem such as uncontrollable installation angle or difficulty in achieving a vertical angle in terms of water flow. What's more,a new fluorescent material coating deals with the inconvenient use of the faucet in a dim environment. Originating from the most primitive appearance of water flow and a more humanized design, this product can offer users a new experience.
Statement from the Jury:
The ordinary faucets are mostly instrumental products, so less focused on emotional links. The main feature of this product is the easiness of the operation mode, so that users can know how to use it at a mere glance.In appearance, the product adopts the general faucet characteristics. The design is very simple, with simple color collocation. It becomes very attractive. Outstanding design in displaying the movement of water adds emotional value to the product. Compared to a normal faucet, the design of the Polaris truly creates a valuable experience.
▪Trend Two: Technology is more closely combined with humanity
The previous products may just serve as tools for people, but now, products have gradually generated an inseparable connection with people's experience and life style, and the product design becomes more inseparable from the development of new technology. Naturally, technology will increasingly serve people according to their preferences, imaginations and expectations. Among the CGD awarded works, many focused on the details, putting emphasis on people's expression of good experience and reflecting the user's identity and life style.
Jingyuan EB01
Manufacturer:Wuyang-Honda Motors(Guangzhou)Co., Ltd.
Design: Wuyang-Honda Motors(Guangzhou)Co., Ltd.
Shanghai X-idea Industrial Design Co., Ltd.
As a conceptual vehicle in the mass production plan, the new electronic bike JingyuanEB01 challenges the tradition and comes for the new era. It reflects high-end and advanced characteristics in terms of handcraft, design and foresight. The integrated taillight is simple but not at all coarse. The driving lights, brake lights and charging lights are integrated into one single LED lighting set, which not only meets practical needs, but also maintains the consistent simple design. Wireless Bluetooth turns complexity into simplicity by removing the cables and giving an elegant outlook to the head of the vehicle.Humanized functions, innovative patent technology, the central axis 180° flip fixed technology and automotive lithium battery. All of these make two kinds of riding experiences just as easy !The shaft drive system is more concise, maintenance-free, enhances service lifeand efficiency by 10%than the chain drive. The car body is also equipped with smart travel tools such as: multiple functional integrated display, a dashboard that can be connected to WiFi.
Statement from the Jury:
A good product is reflected in the handling of details. Every detail of this product has been carefully designed, such as the brakes and pedals. This product is very different when compared with others in terms of detail. Every line and screw is delicate in design. These details reflect the fine quality of jingyuan EB01.
Smart PN-09S High-Precision Clay 3D Printer
Manufacturer:Xiamen Smart Industrial Design Co., Ltd.
Anhui Big Bang Three Dimensional Technology Co., Ltd.
In-house Design :Yang De'an, Shi Xiaozhong, Ying Jian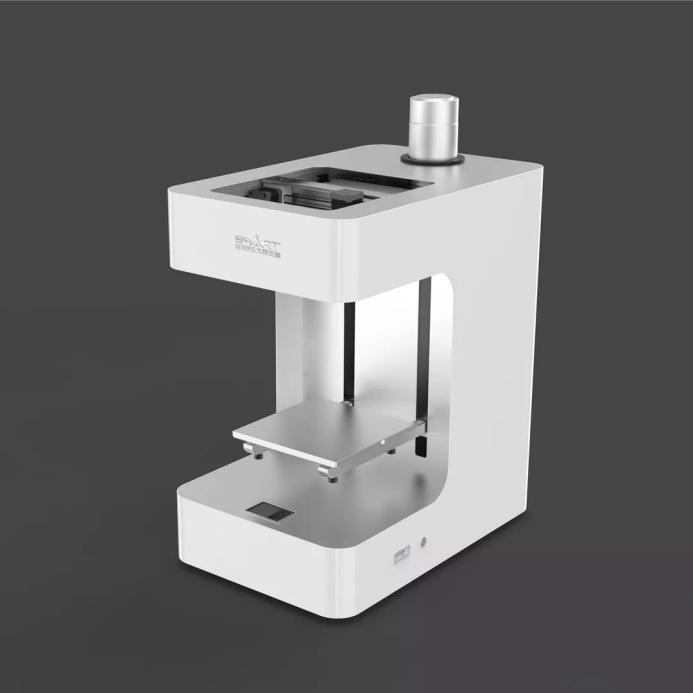 Smart PN-09S Clay 3D printer is a digital molding equipment using ceramic materials. The equipment has changed the traditional ceramic molding procedures, innovating the design of the ceramics industry and promoting the digital and intelligent manufacturing of the ceramic industry.It can better meet the personalized demands of consumers. It has upgraded Chinese ceramics industry as well. The aluminum body using the oxygen-pole sand blasting technique work together with refinement technique and the whole equipment to provide high performance guarantee for the printing.Thespray nozzle diameter is 0.5~1.4, and the highest printing accuracy can reach 0.1mm layer thickness. Higher precision means more complex shapes can be printed, with better, more delicate and exquisite surface effects.
Statement from the Jury:
This 3D printing device stands out among its peers for its clever design.It is clean, simple, and free of redundancy
Business Travel Terminal
Manufacturer:YGSOFT Inc
Design:YGSOFT Inc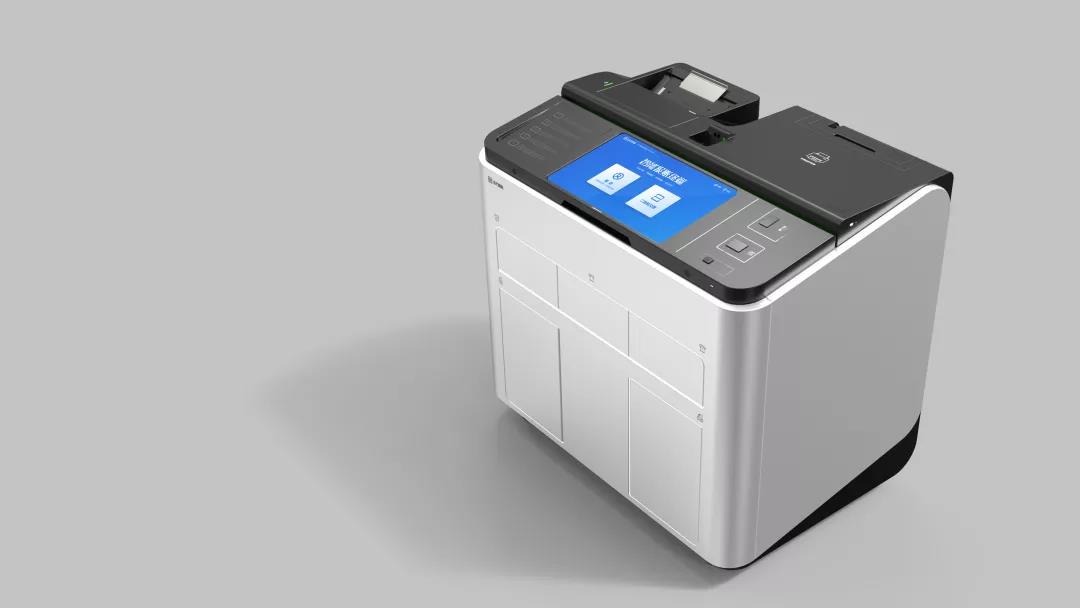 The Business Travel Terminal is made by Business Travel APP and Intelligent reimbursement Terminal. It creates a brand-new reimbursement mode for business trips through standardizing business travel management and reducing the handling cost for business trips. The Business Travel Terminal uses the latest biological recognition, OCR recognition, intelligent algorithm, intelligent image processing technology and ergonomics. It gives full consideration to users' experiences. Integrating online application and examination, real-time recording, offline small-amount reimbursement, it simplifies the procedure of business travel and makes repetitive financial affairs more intelligent.
Statement from the Jury:
The Business Travel Terminal won the gold medal because it was truly innovative.It solves many problems in travel administration by combining multiple technologies.For example, the combination of the device with the camera and the screen is very consistent with the human-computer interaction idea.Nowadays, what determines the quality of a machine is its performance.Design is not just about giving product a good looking, but also about maximizing performance through new technologies.
Industrial Intelligent Camera
Manufacturer:Weiku (Xiamen) Information Technology Co., Ltd.
Design: Taiwan Raygun Studio
The Industrial Intelligent Camera is firmly connected by two main structures. The uni-body technique integrate the outlook and the interior structure. The blue back material takes the shape of a cross, encompassing the front material from above, below, left and right, forming a complete protection. The 45°cutting edge of the front is closely fitted with the blue back, showing the seamlessness of the product and the excellence of light sensitivity. It also demonstrates its extraordinary image processing function. This product could be widely applied to automatically detecting every areas, such as food package, textile, printing and electronic semi-conduit. This product is installed by high-quality Image Sensor and high-performance ARM main control chip with built-in machine visionary algorithm and software and can quickly meet the customized demand of visual inspection
Statement from the Jury:
The Industrial Intelligent Camera perfectly integrates all the parts. It's relatively easy to do one thing perfectly. It's not easy to do everything perfectly. But this product does.
Baby First Genius R160A
Manufacturer: Max-inf (Ningbo) Baby Product Co., Ltd
Design: Max-inf (Ningbo) Baby Product Co., Ltd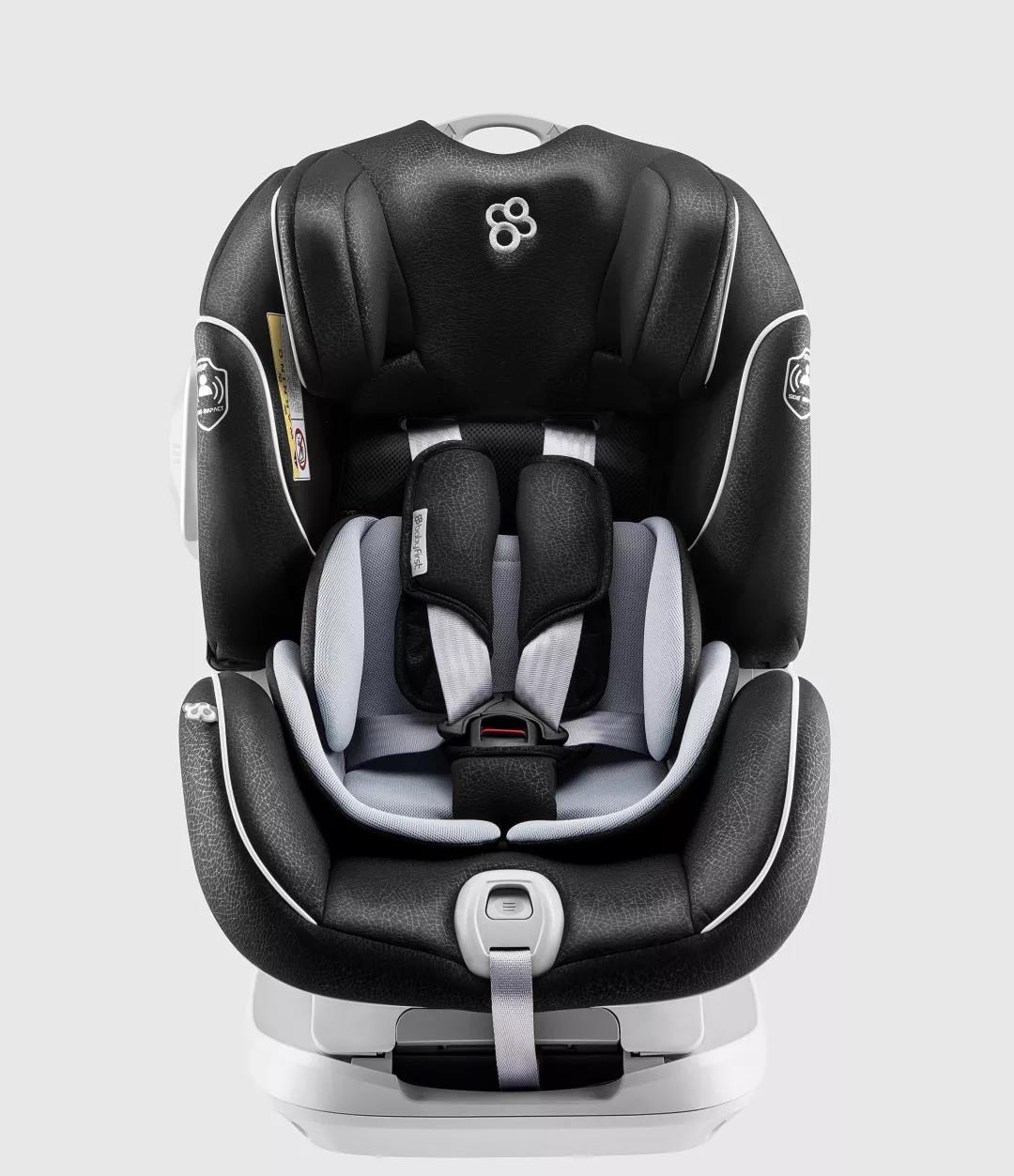 It is a car safety seat suitable for children from newborns to 25kg children (around 0~6 years old). Both forward and reverse installation can be fixed by the ISOFIX interface plus pull-belt mode, which allows for 180°clockwise and counterclockwise rotated adjustment. It applies to all kinds of vehicle models to prevent misuse. The powerful side collision prevention system enhances lateral protection effectively. It provides a growth space adjustment system: joint height strapless adjustment for headrest and shoulder strap, two-step five-point seat belt buckle and lining. Consumers are provided with an angle adjustment function to meet the various postures of children during their ride. Professional, breathable quick-dry fabric is used to offer a comfortable and cool ride. It has a number of patent technologies and has passed the certification of a number of national standards and European standards.
It has a modern and fashionable style and embraces good design to offer better care for children.
Statement from the Jury:
It is not easy to integrate the elements of comfort, color contrast, simplicity, completeness and ease of operation. Baby First Genius R160A successfully integrated these elements.
COAYU Sweeping Robot C580s
Manufacturer: Guangdong BONA Robot Co., Ltd.
Design: Guangzhou COAYU Robot Co., Ltd.
Luan Ning, Li Xin, Ni Man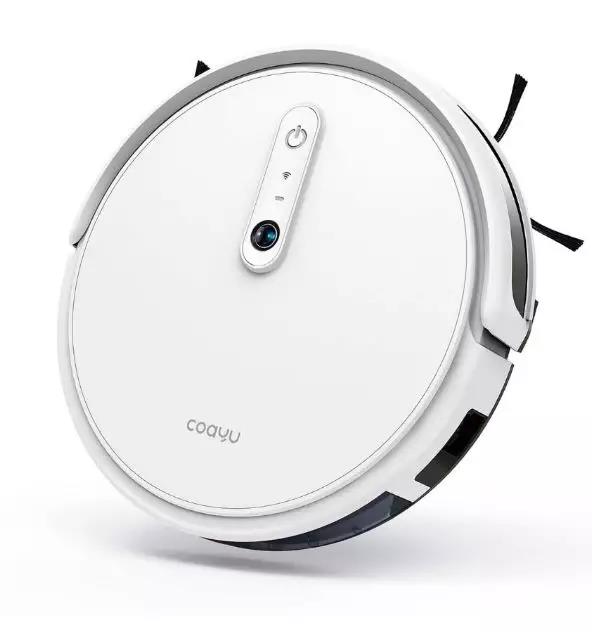 Spirituality is the tune of this design. People have been discussing for years the quick life and low rhythm.This product is thoroughly immersed into life. The indispensable interaction between human and machine is the small but recognizable happiness. The combination between remote control and the charging socket gives it a smart look. The simple graphics and the simplicity of materials makes it look less like a cold machine, but a soft soul who can listen.
This work digs the spirituality of the world. This is C580S.
Statement from the Jury:
Compared with other products with similar functions, this sweeping robot has been carefully designed and is more ingenious. The shape of the product is very elegant, every detail has been carefully considered and has a high degree of completion. There is continuity between the design of charging socket and the robot, and both have the same design language.By creating the same features at different levels, a design can make the overall style more uniform and build user's trust in this way.
WEY VV7
Manufacturer: Great Wall Motor Company Limited
Design: Great Wall Motor Company Limited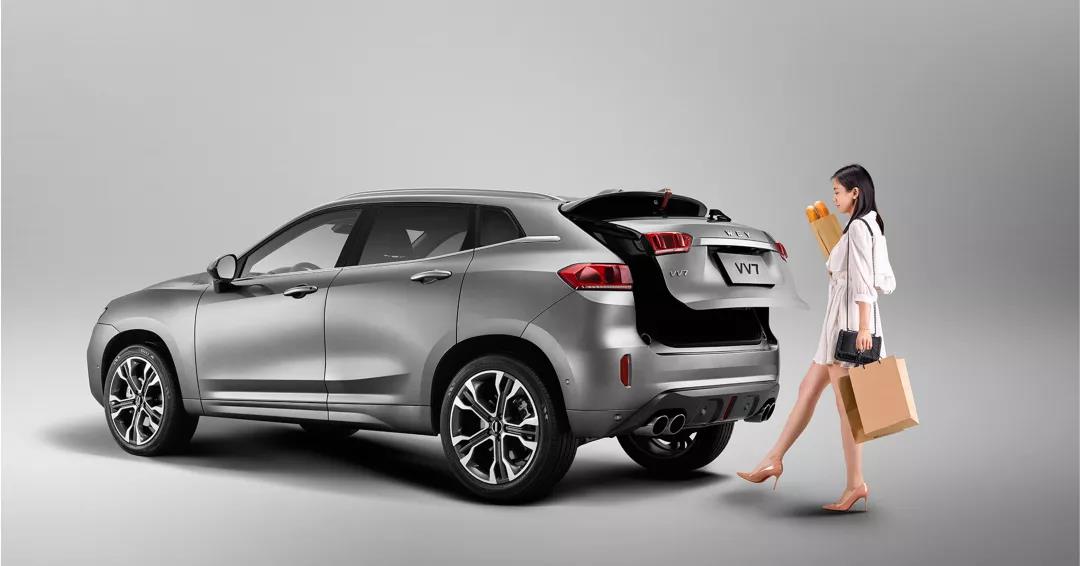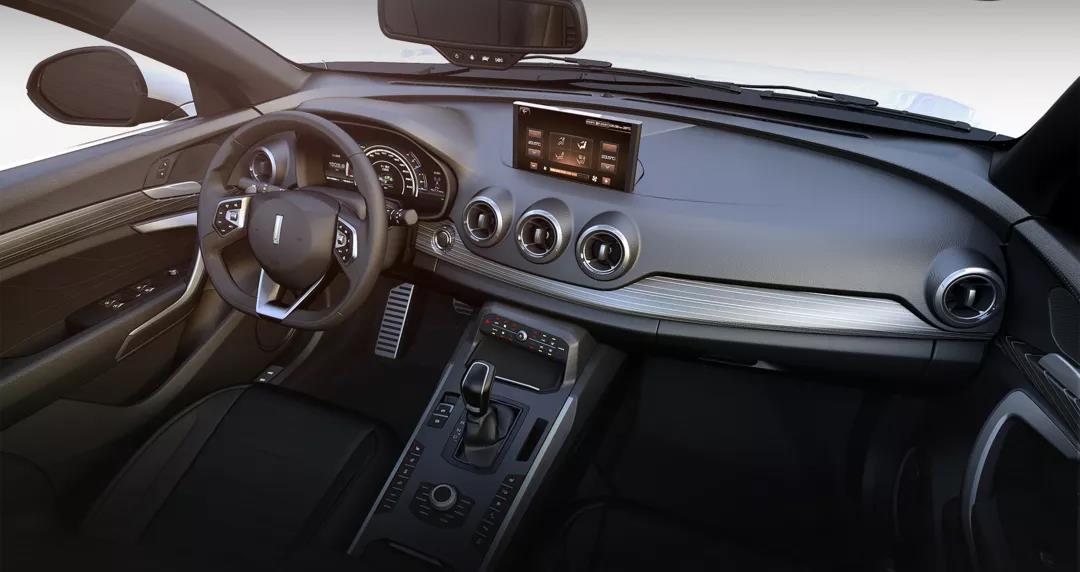 WEY VV7 is the first mass production vehicle of WEY, the first luxury SUVbrand in China. VV7 is oriented as "light luxury and dynamic". Interms of the materials, technology, safety assurances and car buildingconcepts, it follows the standards of a luxury SUV.
As for its appearance design, it adopts the design style of a sports car.Grille is designed with "Panther" bionic modeling combined withunique vertical DNA design elements, thus giving the vehicle an extremelyhigh-level of identification and creates a sense of impact and strength.Fastback roof modeling and simple body outline may create visual ductility. Itis equipped with powerful bilateral double-outlet exhaust pipes to create asymmetrical sense of movement. The interior design is made of superiormaterials through exquisite craftsmanship.
Statement from the Jury:
The design of WEY VV7 changes the situation of lack of originality in Chinese cars and reflects creativity in every detail. It is unique and impressive. This car offers a very good test drive experience. The operating system works well, the interior and details of the car demonstrate a high quality.WEY VV7 is not only an innovation in the Chinese market, but also establishes a good benchmark for future products.
Trend Three: The Product Design should shoulder more social responsibility
With the high-speed development of society, the sustainable development as a social topic has entered people's life. It has also entered the heart of many designers as well, especially in today's environment where natural resources are reducing and various ecological problems become increasingly serious. The little change on the products ,brought about by design and the application of new technology could turn the society towards a good direction. It lets consumers accept such serious topics while enjoying the convenience of the products. It triggers more people to participate into the movement of protecting natural resources and shouldering the social responsibility of creating better living conditions for human being.
Remodeling
Manufacturer: Shenzhen Moonwk Culture Technology Co., Ltd.
Design: Shenzhen Moonwk Culture Technology Co., Ltd.
Tong Jie, Tong Yu, Chen Liang, Nie Lei, Wang Yixuan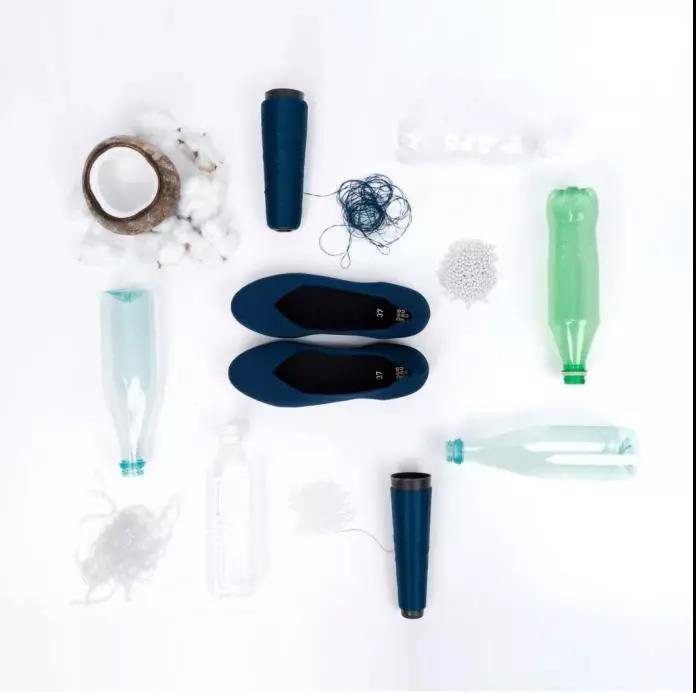 We are committed to improving the environment.Werecycle discarded water bottles and discarded coconut shells to give them new life.From feministic perspective, we transform them into pairs of stylish, elegant and comfortable flat shoes. We ensure 100 percent comfort and freedom.Dzl-remodeling contains our high-tech, eco-friendly and comfortable product concept.
Statement from the Jury:
This shoe is both fashionable and comfortable. Its design reflects the sense of social responsibility. The recycling of materials returning to nature is the reason for prize awarding, which is also a signal of the willingness to pay attention to environmental protection and change the world through design.
Jipindao Rice Package Design
Manufacturer: DONSTUDIOS
Design: Donghao Qu
The Jipindao Rice Package is designed by Donghao Qu in June,2018 ,commissioned by the Mijia Agriculture. It made a huge breakthrough in the traditional packaging design for rice which is material-consuming and inconvenient. It uses nitrogen to preserve the freshness of rice with combining a spout pouch. The down-to-earth hand drawing style on the brand design let consumers quickly grasp the main information about the product, reducing the selection cost for them and enhancing the sale efficiency of the product.
Statement from the Jury:
Jipindao rice package design is convenient in storingrice.It keeps the rice clean, and easy to tilt, which greatly facilitates people's lives.Packaging graphics are very interesting, convenient for people to identify different types of grains. The contemporary feeling greatlyincreases a person appetite.
Beam Backpack
Manufacturer:GUANGZHOU KINGSONS LEATHER PRODUCTS CO., LTD.
Design:Deng Taitan, Fu Chufu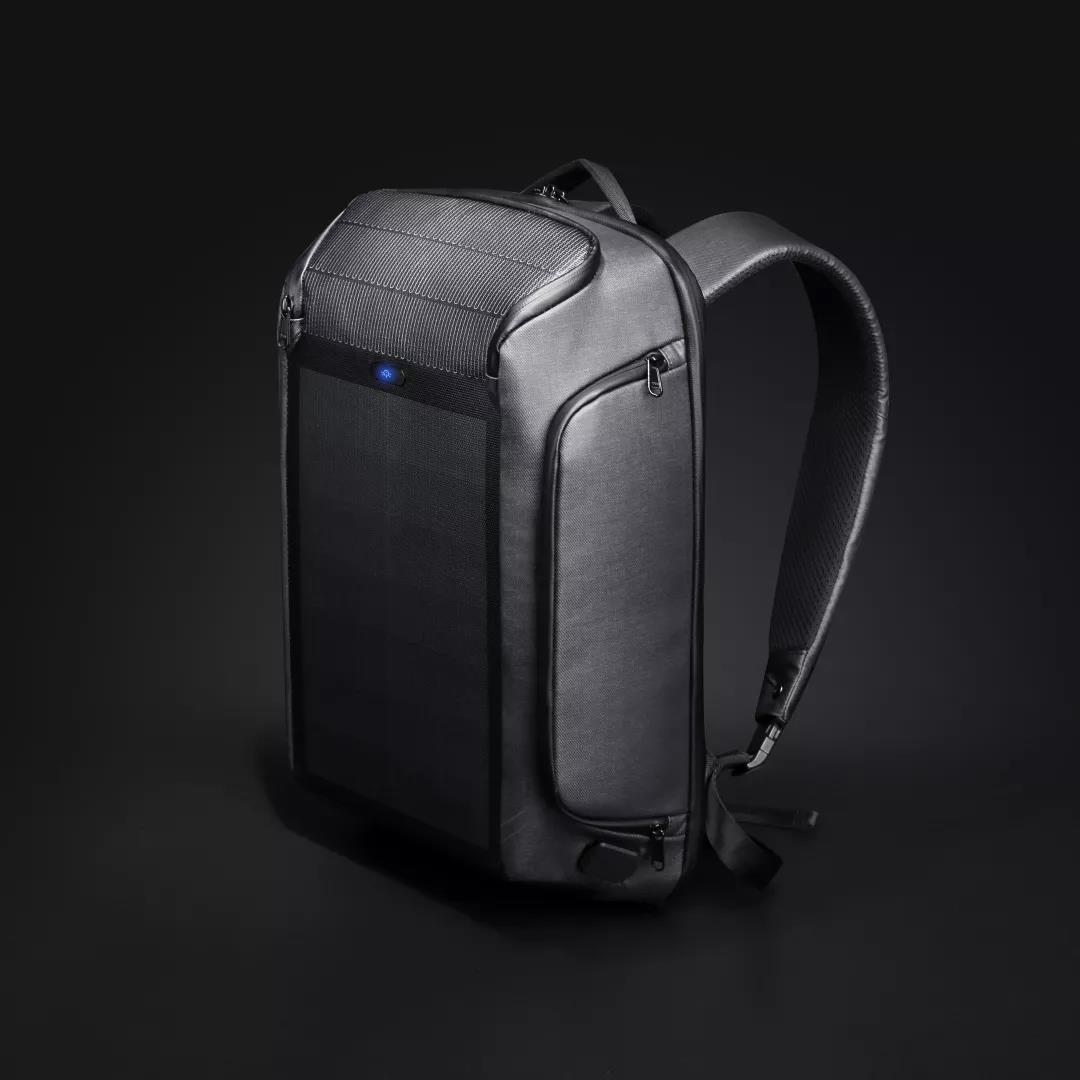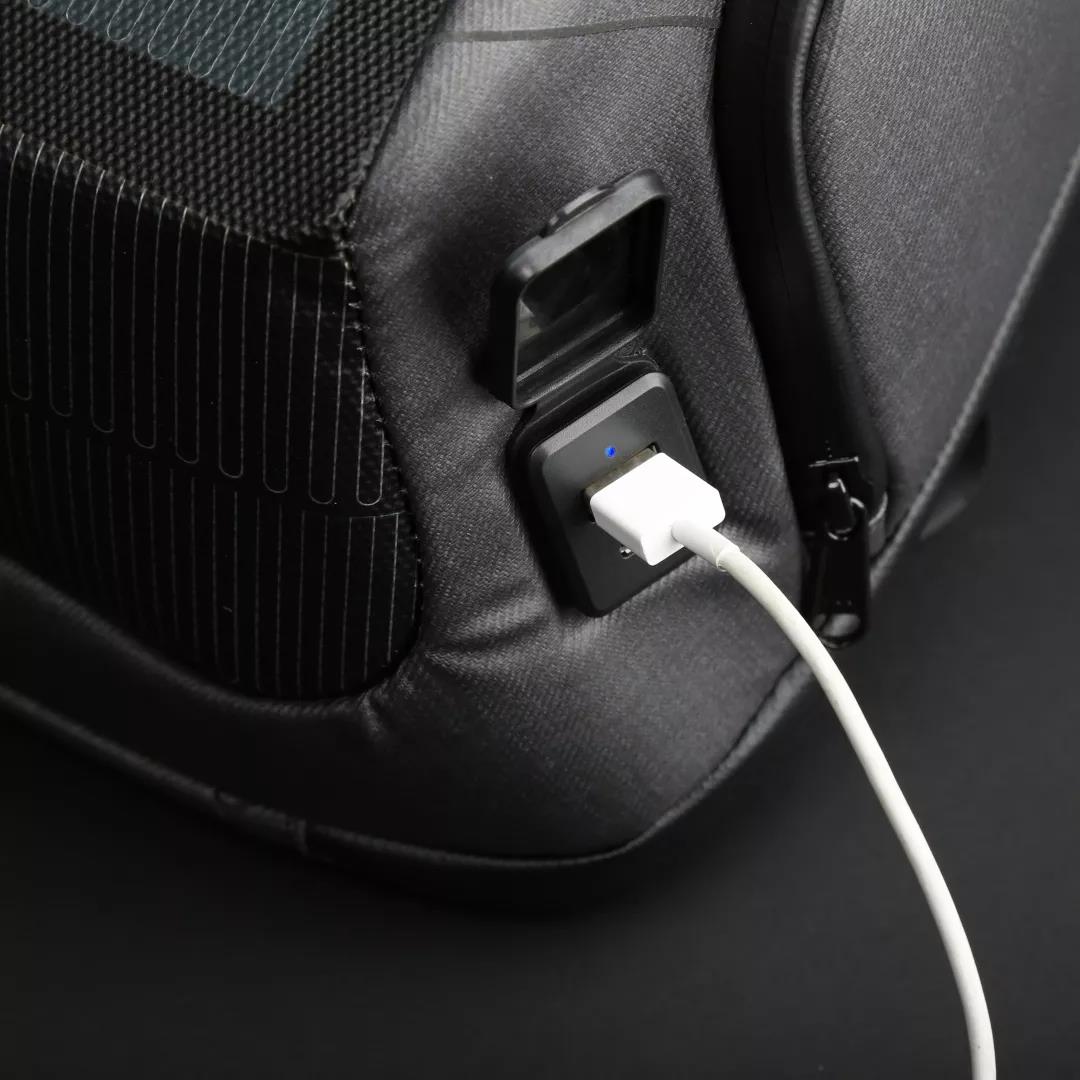 Beam Backpack is asustainable solar rechargeable backpack. It is designed through a perfectcombination of Miasolé "Flexible film cell panel" and a backpack withinnovative technology used to convert solar energy into electricity and energystorage. In addition, with patented USB adapter technology, it can allow forpower input to and output from the power supply system without needing to openthe backpack and plug in/out power cable. It can satisfy the users' needs formobile power supply and emergency power supply and provide them with anenvironmentally friendly, safe, convenient and comfortable integrationexperience during their travel.
Statement from the Jury:
Compared to many different versions of the solar charging backpack on the market, the beam backpack is by far the best.This product not only has made significant progress in charging line management, but also has been carefully considered the use process. Besides, in the simple outline of the product, we can see the perfect combination of color and material.
SOCO CU Intelligent Electric Mope
Manufacturer:Supersoco Intelligent Technology(Shanghai)Co.,Ltd.
Design: Supersoco Intelligent Technology(Shanghai)Co.,Ltd.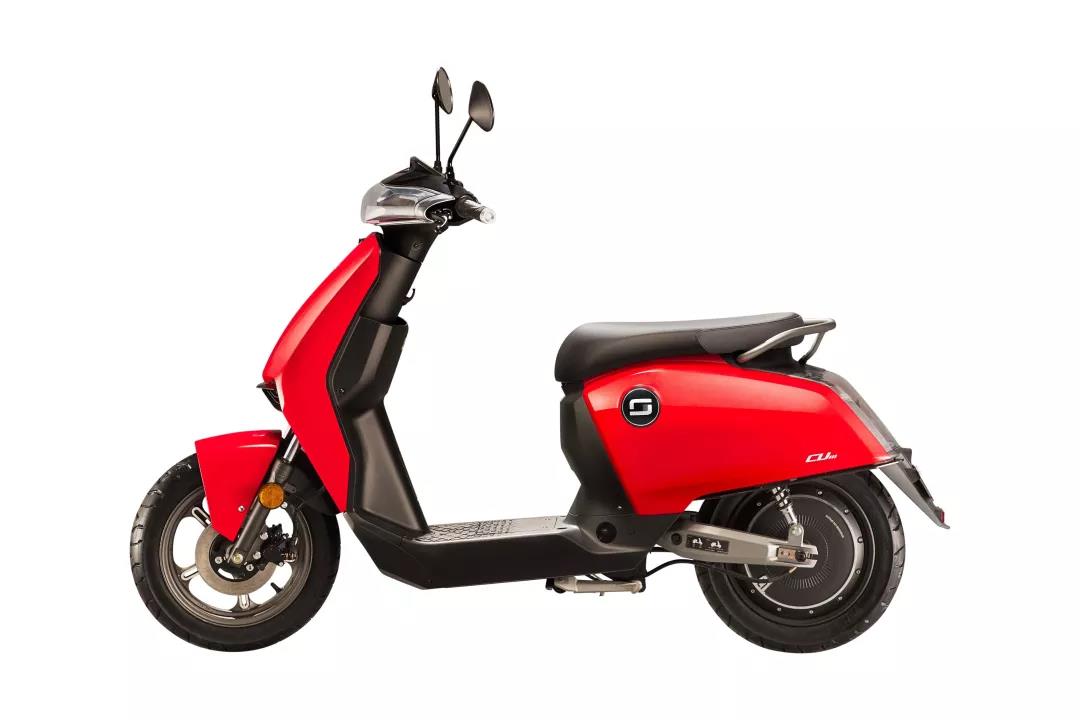 An exclusive vehicle fits the latest national standard and provides safety and convenience for riders. The one-button remote control makes the simple and elegant outlook even better. The VA multi-functional high luminance panel highlights its brightness.The battery life is 80Km.If you ordered the customized 18650 lithium battery, you would enjoy a longer battery life.The 6.4kg lithium battery pack is quick to recharge. The seat cushion is ergonomically designed to meet the cycling needs of people at different heights. 16-inch large wheels and high strength shock-absorbing tires effectively filter out road vibrations.The power control system and steering auxiliary dual system are optimized to achieve accurate control during riding.Motorcycle high-quality brake system is safer and more durable. The body has been modulated for six times to reduce the power consumption by more than 40%.The third-generation intelligent ECU features accurate positioning and stable communication.There are various ways to obtain riding information: anti-theft; fault warning; condition check, movement track and maintenance service, etc. The independently researched BMOS V3.0 intelligent interactive system realizes the idea of human-machine intelligent communication.
Statement from the Jury:
The appearance of SOCO CU intelligent electric mope keeps a good balance between fashion and modeling.The design is simple, exquisite and highly functional. The product maintains a good balance between functionality and elegance, refinement and simplicity with all details carefully considered. In general, this is a product with a high degree of completion.
Trend Four: The future of Intelligent Product: Interconnectivity
Different from previous designs for individual products, more and more smart home products have emerged in both domestic and global markets. Meanwhile, with the development of 5G technology, all products will be connected to each other in the future, which is the most important trend.Therefore, it is necessary for smart home appliances to integrate the use of other household appliances based on the mobile terminal.This trend is not far away. Product design must integrate faster and earlier into this trend to remain competitive.
T-Nova Smart Vacuum Cup
Manufacturer: Shanghai Meige Trading Co., Ltd.
Design: Shanghai Meige Trading Co., Ltd.
Jian Shi, Xin Xu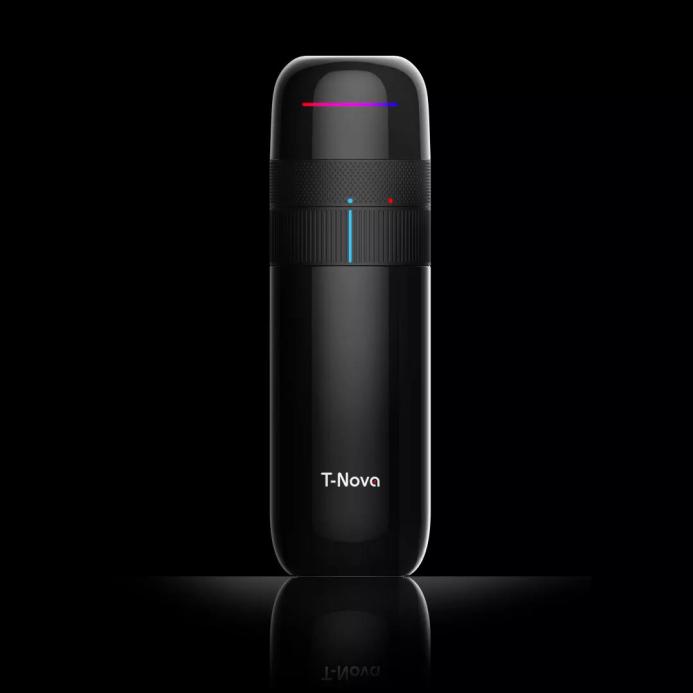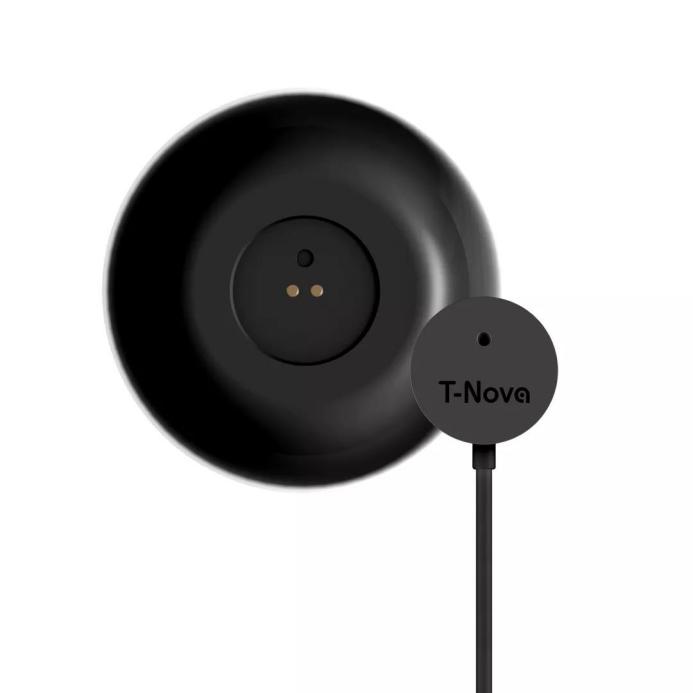 The T-Nova Smart Vacuum Cup is the first cup in the world that utilizes the temperature and gravity sensors to transmit data to calculate the time needed to brew the tea which is otherwise difficult to quantify. Thus, better taste could be achieved. Funnels with special shapes and lens filters ensure the immediate separation between tea water and tea leaves and prevent the leakage of water under any circumstance. The vaccum cup can keep the temperature for five minutes which enables users to choose the cold/warm two mods. The notification design of light and vibration offers convenience and fun for travel.
Statement from the Jury:
The T-Nova Smart Vacuum Cup adopts a new technology, easy to use, simple in structure and elegant in visual presentation.
SH5.0RS
Manufacturer:Sungrow Power Supply Co., Ltd.
Design: Wang Rui, Qin Feng, Zhang Qing, Zhen Yuanlu, Yu Haiyang
This product converts solar energy into 220V household electricity. Through the energy-saving module, even in conditions when there is no sun light, this product still supplies its users with electricity. The fault sign is composed of red and blue color with a "recycling" sign, highlighting the fact that this product is producing clean energy. The surface is slightly curved, making it look more simple and exquisite. The oblique plane of the roof and bottom and the silver-finished surface gives the expression of reliable technology. With the scanning of QR code, users can connect to the monitoring platform and get hold of all information. With just one set of model, multiple choices of installation methods can be achieved, which significantly reduce development cost.
Statement from the Jury:
This solar power generation and storage equipment,suitable for multiple power stations, is a very professional product.SH5.0RS is simple in design, professional in color matching, such as the combination of silver, black, and gray.The complex arrangement on the front and simple arrangement on the sides gives it the interesting appearance.
Entive S7 Integrated Kitchen
Manufacturer: Zhejiang Entive Intelligent Kitchen Appliance Technology Co., Ltd.
Design: Hangzhou Fitto Industrial Design Co., Ltd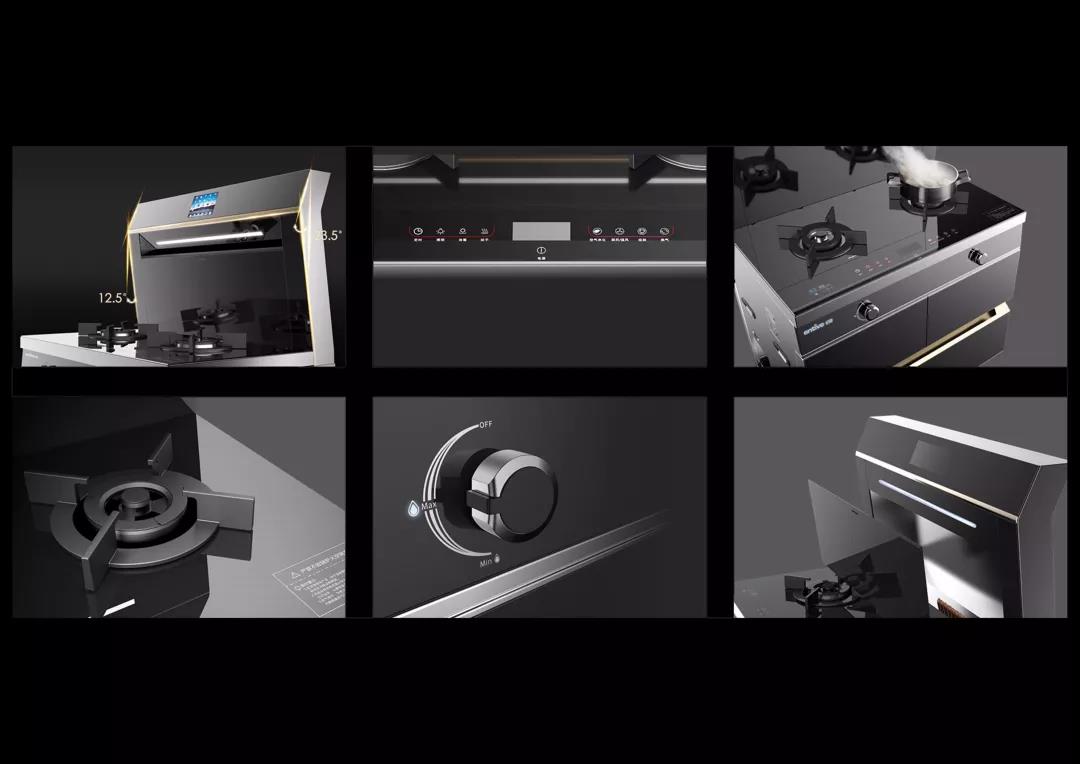 The industry's first integrated stove adopts a authentic modular design concept. It is the first integrated stove with a dishwashing function. It incorporates a disinfection cabinet, a steam oven and a dishwasher, each of which is independent and interchangeable and can meet the needs of modern people. It is committed to creating a personalized and unique kitchen.
With a 23.5° elevation design, it allows for more comfortable use. With a 12.5° smoke inlet, it allows for smoother smoke absorption. It features strong suction, high-temperature steam intelligent cleaning, rigorous human-machine design and an intelligent human-machine operation experience. It supports IoTremote monitoring and personalized customization, allowing for one-stop service of cooking and dishwashing.
Statement from the Jury:
The design of this product is not only outstanding, but also innovative in function. Entive S7 Integrated Kitchen integrates the functions of dishwasher, stove and range hood. This combination is not common. What's more, the exterior design of the product is excellent.