Exhibition of Winners CGD Award 2019 Debut

2020-03-26
Under the motto "Pursuit of contemporary good design", Exhibition of Winners CGD Award 2019 showcases nearly 200 award-winning works from 49 categories of CGD2019. It reflects different dimensions of good designs in the contemporary society and the latest consuming trend.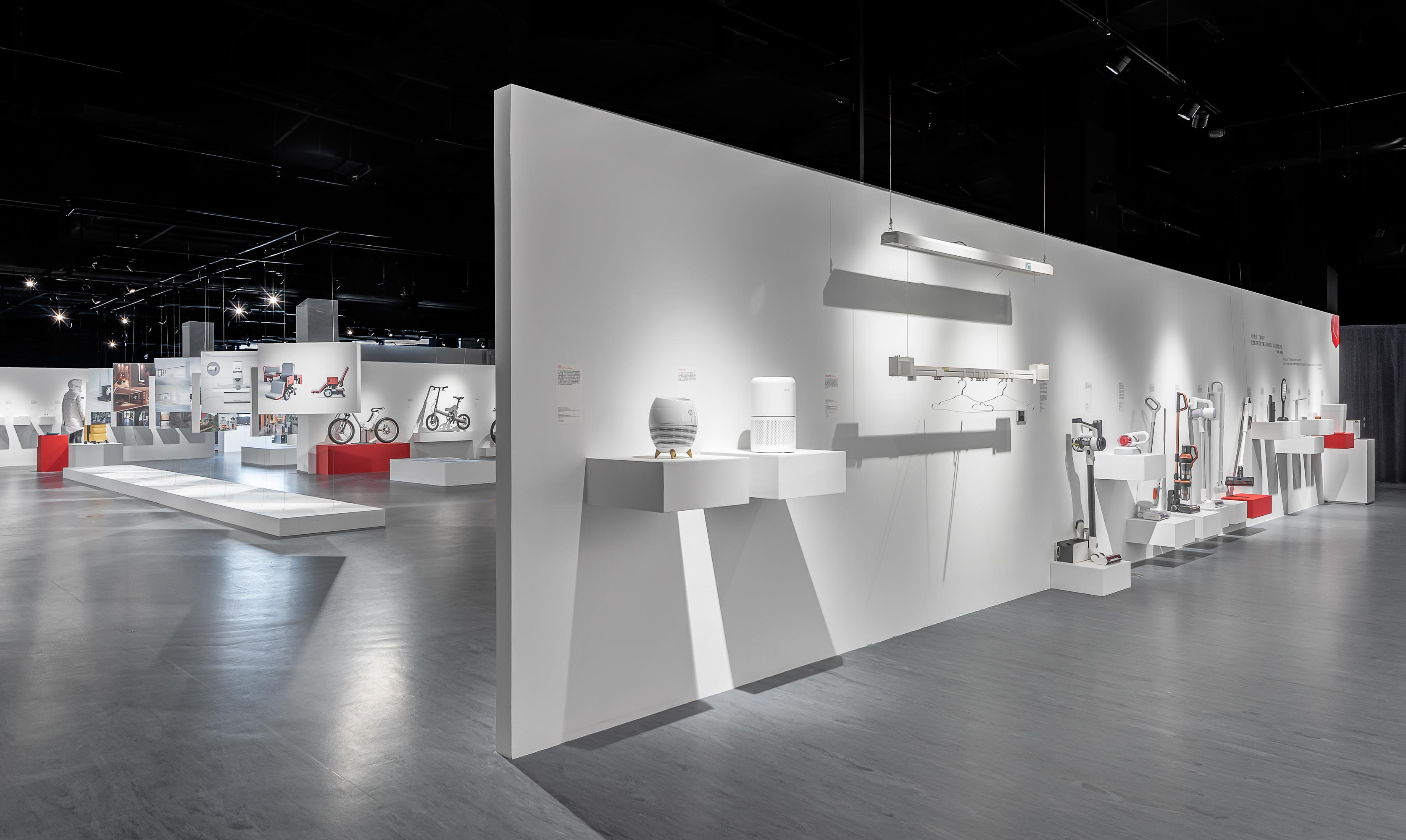 Picture| Exhibition of Winners CGD Award 2019
With the advent of automation and high technology, the industry of Smart Home ushered in a golden age. Automated products are not limited to public areas but also are seen in many private lives. With the enhancement of living standard, we are not satisfied with mere life necessities. We need to change living environment with high technology. Consuming groups formed mainly by 80s and 90s are open to new excitement and are in an urgent need of Smart Home, which put a stringent requirement on the designs. The products should win the heart of modern civilization in both outlook and functionality.
Picture| Exhibition of Winners CGD Award 2019
Among the winners of Contemporary Good Design 2019, there are some intelligent products that can enhance experience and quality of life. They are convenient, interactive, comfortable, fashionable and minimalist in outlook. They are both good-looking and useful. These products demonstrate the convenience, automation and reliability of Smart Homes. Through the integration of traditional and modern values and the combination of standards for design, aesthetics and balance, designers are able to make pieces that are useful to the public.
01
Good design lower down the cost for studying by making Smart Home convenient
① iDrip Smart Pour Over Coffee Machine
Automatic coffee brewer enables its users to have a taste of coffee of excellent quality in the world through simulating the techniques of the world first-class barista, saving them from fussy steps to make coffee.
Manufacturer: iDrip Ltd.
Designer: iDrip Ltd.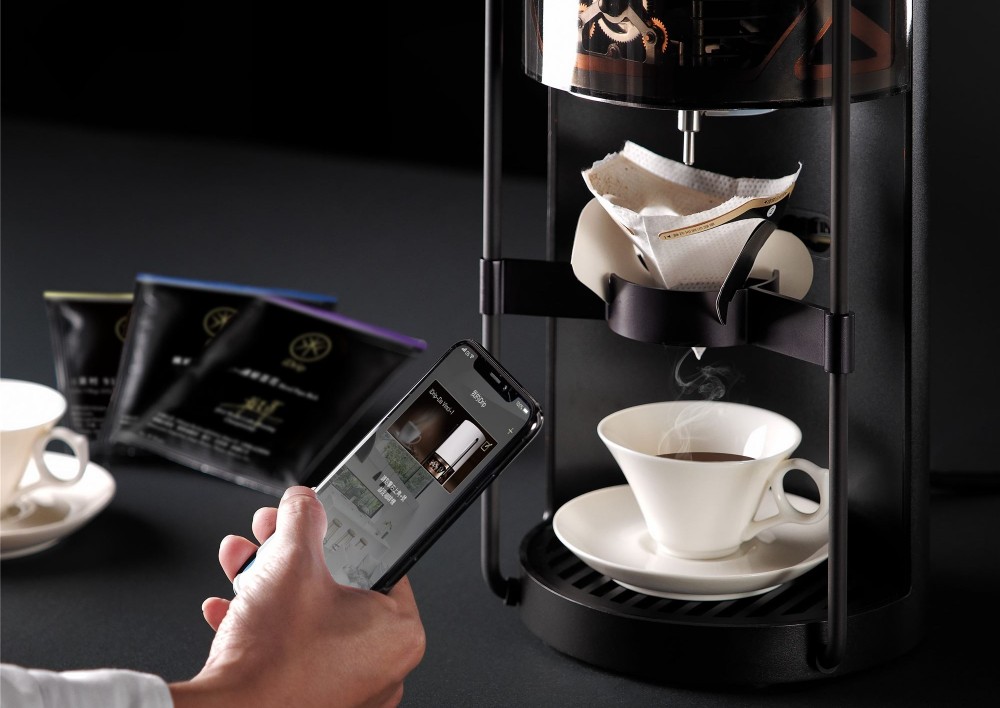 iDrip Coffee brewer recorded the unique technique of world first-class barista on the iCloud. Through reading the bar code of iDrip coffee bag, the patented water faucets could precisely control water temperature, speed and timing. With iDrip App, consumers can receive the first-hand knowledge of the condition, information and the diverse cultural content of the coffee beans in the machine. During the process of making coffee, the brewer automatically broadcasts the flavor of the coffee bag and the story of the barista behind and gives out tips on how to savor a cup of coffee, enhancing the quality of the whole experience.

② Smart Rope LS-T20
The innovative design of smart rope solves the problem of counting during jumping and reinvigorates the old-fashioned product. Users could indulge in the activity as much as they want. Detailed design also brings convenience.
Macufacturer: Shanghai Laisi Information Technology Co., Ltd
Designer: Shanghai Laisi Information Technology Co., Ltd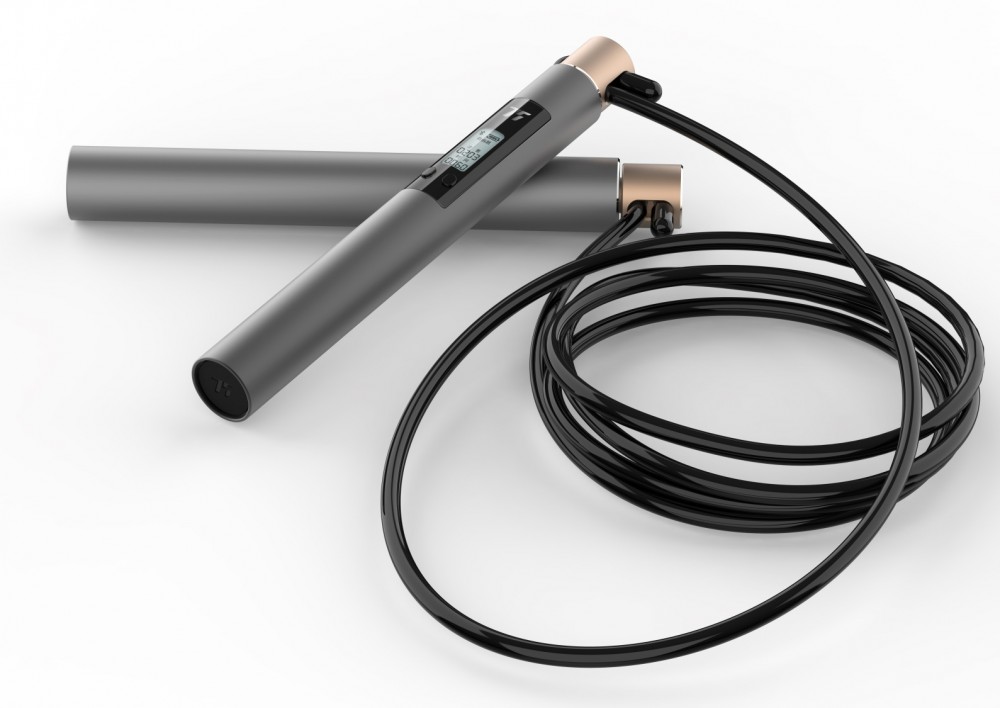 The good-looking and high-quality Smart Rope LS-T20 is manufactured by Shanghai Laisi Tech Company. With aluminum one-piece design and exquisite workmanship, the product is comfortable and firm in holding. The device distinguishes itself from others by a real-time FSTN high-solution Chinese screen, a freely adjusted thickened steel wire, a stable and smooth duplex bearing system that would never get wire entangled, a sensitive and precise dual Hall elements and a 30-days endurance battery. The low power-consuming Bluetooth plan has received good reviews from consumers.
02
Designs free human labor
③ ZDone Intelligent High-End Clothes Dryer
The Intelligent Clothes Dryer could be handled with hand gesture. The installed audio equipment would provide interesting experience to its users while drying their clothes.
Manufacturer: Zhejiang Mellkit Intelligent Kitchen and Bathroom Co., Ltd
Designer: Zhejiang Mellkit Intelligent Kitchen and Bathroom Co., Ltd. & Maxypro Industrial Product Scheme Co., Ltd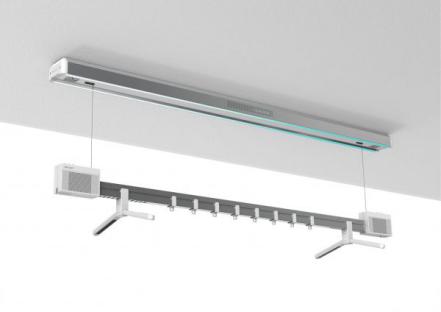 The ZD ONE High-End Clothes Dryer has integrated intelligence and human-oriented design, revolutionizing the control way of traditional dryers. The first-in-the-industry automated drying pole and the three-dimensional wrap-around drying technology can dry the clothes point-by-point with high speed but without harm to the clothes. The installed infra-red sensor and the gesture-sensitizing modular enable the device to react quickly to hand gesture. With one gesture, you can give command the drying pole to rise or fall automatically. The standard high-quality acoustic equipment with installed wireless Bluetooth 4.0 technology enables users to enjoy beautiful music during the whole experience.
④ Nautical Series Ultrasonic Cleaning Kitchen Sink
The Nautical Series Ultrasonic Cleaning Kitchen Sink can not only automatically wash vegetables, but also set corresponding washing mode based on different food categories. This device can save both time and energy, free human of repetitive and meaningless labor and realize the ideal of intelligent life.
Manufacturer: Ningbo Mengo Kitchen Equipment Co., Ltd.
Designer: Ningbo Morgen Industrial Design Co., Ltd.
Bao Qingqing, Mei Zurui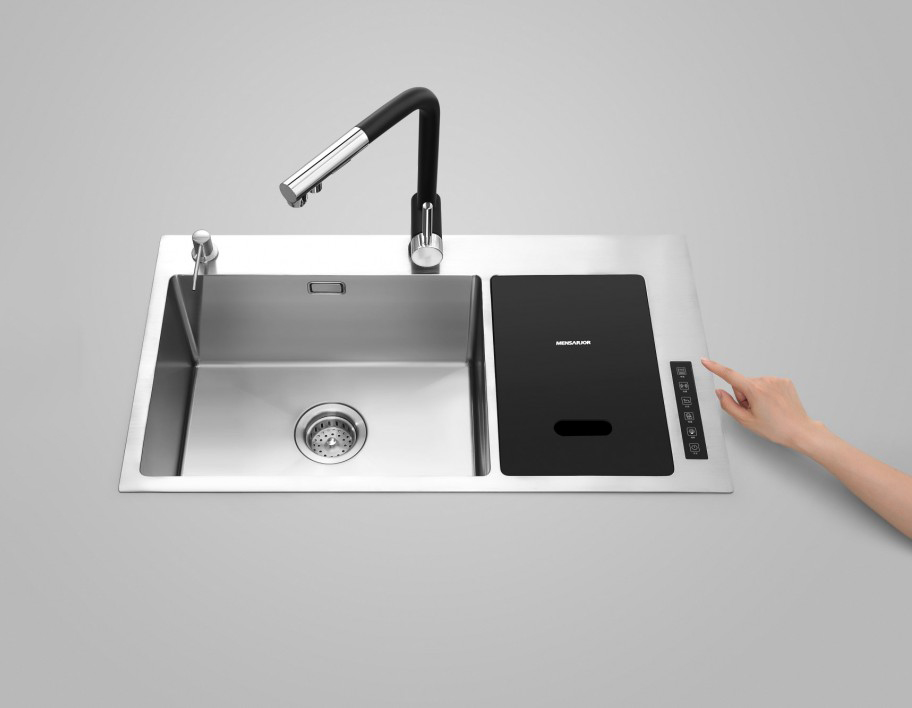 Research suggests that most fruits and vegetables have 83% pesticide residues after the first water wash. The Cleaning Kitchen Sink is an automatic sink washer. Using the automatic water-flowing control technique and ultra-sonic cleaning technique, the device could physically get rid of 99% of pesticide residue. The built-in six vibrators adopt the innovative matrix arrangement technology, forming high frequency and a lot of tiny bubbles. The enlargement and closure of bubbles form negative pressure. This physical method of removing dirt on the surface of food thoroughly cleans food materials like fruits and vegetables and seafood. Based on different food categories, cleanliness and contents, the sink cleaner offers three modes, two degree of strength and different customized washing modes in terms of water levels .With the connection of APP, the level of water could be precisely recorded and eventually saved.
03
Design integrates technology and hardware, making smart home even safer
⑤ Ocheck Door or Window Sensor
Ocheck Door or Window Sensor applies a ground-new algorithm to realize the ideal that doors or windows could remain alert when they are not tightly closed. The advance of technology enables this device to take care of our need of ventilation while not sacrificing security.
Manufactureer: Leedarson IoT Technology Inc.
Design: IoT Industry Design Team, Leedarson IoT Technology Inc.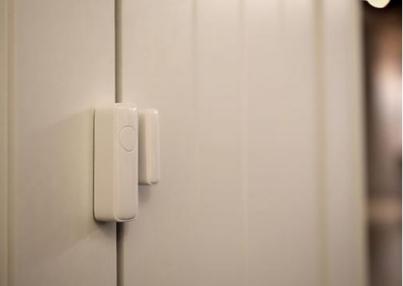 Ocheck is an innovative smart door or window sensor. In the past, door/window sensors can only detect the problem when the door is completely open or closed. But in reality, many people like to slightly open the window to let in the fresh air. As a result, 34% of burglary happened in America is through open windows. To solve this problem for good, Ocheck innovatively realizes the ideal that even when door or window is opened, the sensor can still detect thieves through the operation of algorithm and human-movement sensor system. This feature makes it more intelligent and user-friendly and won it the patent.
⑥NIRO Pro Assistant Robot
Assistant robot includes features such as projecting, voice recognition and touching sensors. It increases the interactivity and enjoyment when playing with children. Meanwhile, its adorable outlook is easily accepted.
Manufacturer: Beijing Baidu Netcom Science and Technology Co., Ltd.
Design: Baidu ACG-HCI Exploration Lab
Fan Yang, Shiyan Li, Shuo Li, Daiyan Liu, Bingkang Luo, Zhun Wu, Yang Li, Xiaodong Zhang, Yanyan Sun, Xiaowen Cheng, Shiyu Wu, Xiaokun Chen, Lei Zheng, Daisong Guan
NIRO Pro is the first assistant robot with features of projecting, touching control. It contains a human-like robot and a projecting pedestal. Users can interact with it by voice or by touch and projection screen .It can play games with children, accompanying them reading pictured books, encouraging them to recite English and draw. Natural human-computer interaction makes it easier for the product to generate emotional connection with children and build a higher level of trust, thus improving the user loyalty to the product. The interactive mode of voice interaction combined with touch projection offers more possibilities for innovative experiences. And applications in business generated by these innovative experiences can bring more social and commercial value.
Exhibition Info
---
Exhibition Period:2019.Dec.1st- 2020.Feb.9th.
Exhibition Place: Red Dot Design Museum·Xiamen Special Exhibition Room B&C
Fares :full price ticket 50RMB/person、concession ticket:30RMB/person