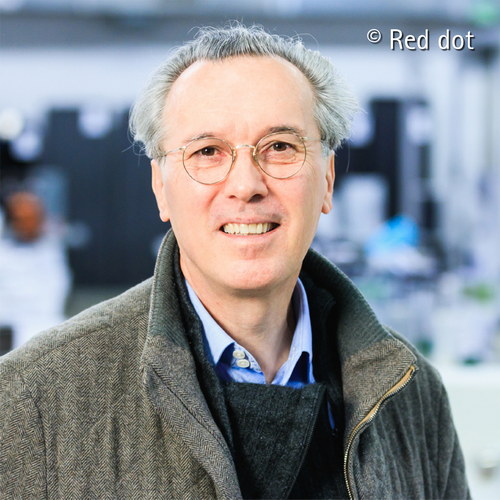 Prof. Axel Thallemer / Germany
Professor Axel Thallemer studied philosophy, in particular philosophy of science and linguistics, at the Ludwig-Maximilian-University, as well as interior design at the Academy of Fine Arts, both in Munich. He graduated in structural design and received a postgraduate scholarship from the German academic exchange service, the DAAD, to study at NYSID in New York. While working at Style Porsche, he introduced computer-aided styling to the research and development centre of the Dr. Ing. h.c. F. Porsche AG. Subsequently, he founded and headed the corporate design department at Festo for 10 years. In 2001, he won the Red Dot: Design Team of the Year award, passing it on to Apple in 2002.
After professorships in Munich and Hamburg, he was offered an openended post at Linz University in Austria in 2004, serving as Dean of the Institute for Space and Design, chair of the industrial design department as well as founder and head of scionic I.D.E.A.L. research. In 2014, he was offered a full professorship with tenure at the National University of Singapore and, since September 2019, at the Hong Kong University of Science and Technology.
Back